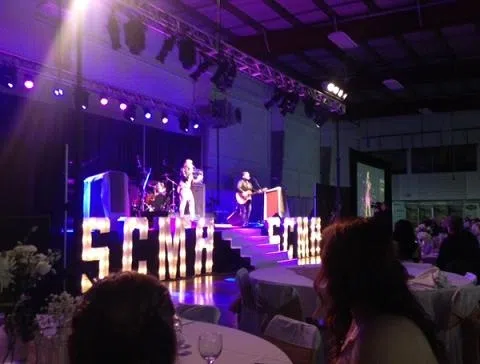 2016 SCMA nominees were announced this morning. GX94 would like to congratulate all nominees including GX94 Star Search Champions:
Jess Moskaluke – 6 nominations
Samara Yung – 5 nominations
Kelsey Fitch – 3 nominations
Teagan Littlechief – 1 Nomination
GX94 is nominated for Fan's choice radio station – Secondary market, Radio show of the year for the Saturday Night Get Together, On air personality – Secondary market – Danny Ismond, and Music director – Secondary market – Danny Ismond. The SCMA Awards will be held April 23rd in Saskatoon. For tickets and information visit www.scma.sk.ca. Good luck to all nominees. Here is a complete list.
Fan's Choice Entertainer of the Year
Samara Yung
Jess Moskaluke
The Trudel Family
Alex Runions
Female Vocalist of the Year
Eli Barsi
Darlene Tuleta
Tenille Arts
Jess Moskaluke
Samara Yung

Male Vocalist of the Year
Chris Henderson
Alex Runions
Brody Siebert
Bruin
Codie Prevost
Group of the Year
Government town
The Trudel Family
Sisters
Emerging Artist Award
Brody Siebert
Jackie Guy
Bruin
Mandy Ringdal
Tenille Arts

Song of the Year (Composer)
Lay It on Me Tonight – Brody Siebert / Aaron Goodvin
Night We Won't Forget – Jess Moskaluke / Cory Crowder / Cal Dodds
Passenger Seat – Alex Runions & Joni Delaurier
Lights of a Combine – Kelsey Fitch
I'd Rather Be Lonely – Darlene Tuleta / Jamie Warren

Single of the Year
Down the Line – Codie Prevost
Kiss Me Quiet – Jess Moskaluke
You Brought the Party w/Codie Prevost – Samara Yung
Passenger List – Alex Runions
Lay It On Me Tonight – Brody Siebert
Video of the Year
You Brought the Party – Samara Yung & Codie Prevost
Down the Line – Codie Prevost
Kiss Me Quiet – Jess Moskaluke
Bridges – Jackie Guy
Lights of a Combine – Kelsey Fitch
Album of the Year
I Came Back – Darlene Tuleta
This Is Me – Samara Yung
Kiss Me Quiet – Jess Moskaluke
Dirt Junkie – Bruin
Play Nice – Kelsey Fitch
South of the City – Alex Runions
Country Gospel Album of the Year
If You See My Savior – Yvonne St. Germaine
I Can See Forever – Aven Grace
Foundations – Jodi Faith
Aboriginal Artist of the Year
Roland Corrigal
Yvonne St. Germaine
Teagan Littlechief
Roots Artist of the Year
Blake Berglund
Darlene Tuleta
Larry Krause
The Trudel Family
Ray Whitton
Roots Album of the Year
Ray Whitton – Ray Whitton
Prairie Girl – Jacqueline Hudec
I Can See Forever – Aven Grace
Straight to the Sun – Brad Tucker
Chasing Butterflies – Corinne Newton

All Star Band (Guitar)
Rich McFarlane
Eli Barsi
Jordan Toppings
Ken Burton
All Star Band (Bass)
Murray Yung
Al Leblanc
Brian Kelly
Curt Chobot
John Cunningham
All Star Band (Drums)
Hal Schrenk
Aaron Pritchard
All Star Band (Keys)
Bart McKay
Glenna Switzer
Amy Nelson
Jordan Toppings
All Start Band (Fiddle)
Donny Parenteau
Janaya Trudel
Allison Tymiak
All Star Band (Specialty)
Rich McFarlane
Erik Paquette
John Cunningham
Murray Yung
Eli Barsi
Record Producer
Bart McKay
Rich McFarlane
Eli Barsi / John Cunningham
Kevin Funkner / Aven Grace
Mark Penner
Recording Studio
Mosaic Music
Bart McKay Productions
Touchwood Studios
Rockin Bar C

Manager
Al Leblanc
John Cunningham
Janice Trudel
Amy Nelson
Country Music Person
Murray Yung
Larry Krause
Cal Gratton
Bev Hallett
Reg Wilke
Darcey Rathgeber
On Air Personality – Major Market
Cristy Beggs – 92.9 The Bull – Saskatoon
Jay Richards – CJWW – Saskatoon
Tim Day – Big Dog 92.7 FM – Regina
Pat Dubois – 92.9 The Bull – Saskatoon
On Air Personality – Secondary Market
Danny Ismond – GX94 – Yorkton
Cal Gratton – CJVR – Melfort
Bill Wood – CJVR – Melfort
Music Director – Major Market
Jason Lee – CJWW – Saskatoon
Pat Dubois – 92.9 The Bull – Saskatoon
Music Director – Secondary Market
Danny Ismond – GX94 – Yorkton
Cal Gratton – CJVR – Melfort
Fan's Choice Radio Station – Major Market
600 CJWW – Saskatoon
92.9 The Bull – Saskatoon
Today's Country 900 CKBI – Prince Albert
620 CKRM – Regina
Big Dog 92.7 – Regina
Fan's Choice Radio Station – Secondary Market
105 CJVR – Melfort
GX94 – Yorkton
750 CKSW – Swift Current
1050 CJNB – North Battleford

TV or Radio Show of the Year
Timberline Music Show – Larry Krause – Shaw TV – Prince Albert
Canadian Coast to Coast – 105 CJVR – Cal Gratton – Melfort
Made in Canada – 600 CJWW – Jay Richards – Saskatoon
Pickin It Country – Reg Wilke – 91.3 FM CJTR – Regina
Sask Country Music Showcase – 100.7 FM – Moose Jaw
Saturday Night Get Together – GX94 – Yorkton