Luke Bryan's app promises to be a one stop shop into Luke's life, featuring exclusive live streaming vieo from Luke, directly to your phone, limited edition Luke merchandise only available in the app, and the ability to keep up with #TeamLuke and with Luke's social media profiles all in one place! Now this seems right up my alley, I had to download it and give it a try!
I found it in the app store and let it install. The icon is very handsome, I rate a 9/10
Upon opening the app I was met with this: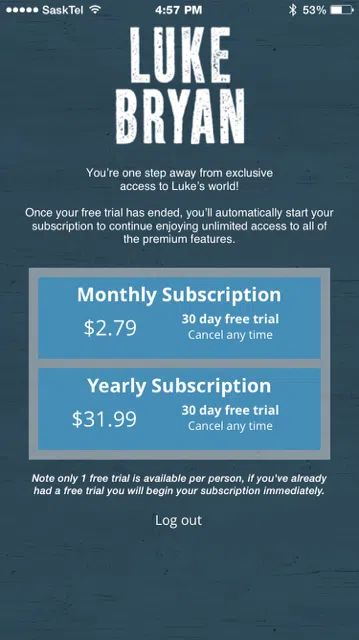 I didn't have any funds to spare so this is as far as I got. Overall I rate it a 9/10 and a must for any Luke-aholics out there!