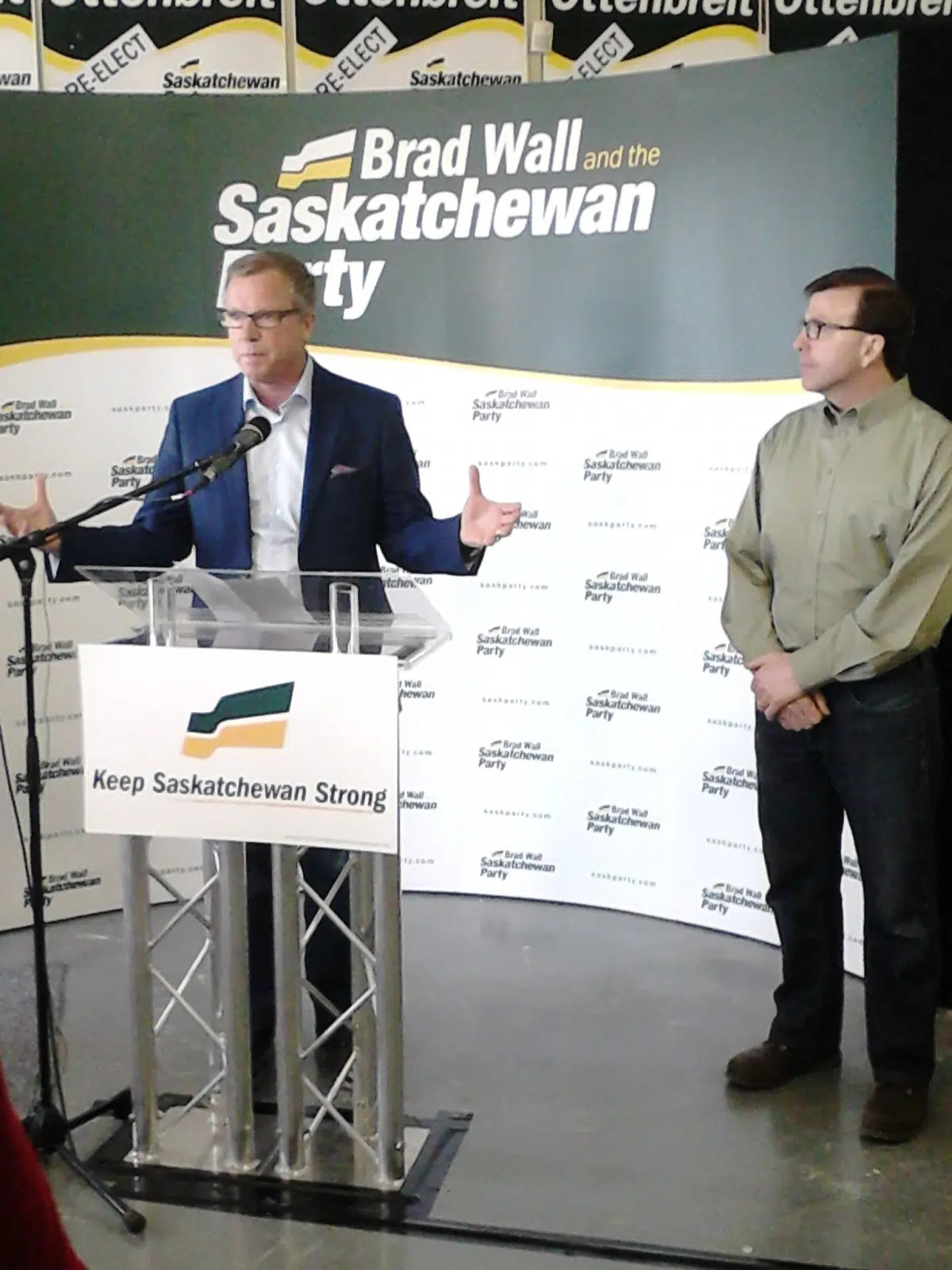 Saskatchewan Party leader Brad Wall was in Yorkton today to support candidate Greg Ottenbreit.
Wall addressed a packed campaign office in the city to boast about Ottenbreit's strong track record in the Yorkton constituency.
Some of the things Wall mentioned includes a 36 percent increase in operating funds to the Good Spirit School Division, a 24 percent operating funding increase to Christ the Teacher Catholic School Division, and 9 million dollars towards the build of the Yorkton Truck Bypass.
Wall says they want to keep that momentum going, especially in rural areas of the province not only to feature them prominently in campaigning, but also in ideas put forward in the legislature.
The rural area comment was in reference to a recent point made when most of the campaign promises, even ones for the small communities, were made in the larger centres such as Regina or Saskatoon.
He also spoke on the theme of the Saskatchewan economy, and how's there's more work to be done.
But when asked about recent comments about Ottawa listening to Saskatchewan's concerns, he says in Provincial or Federal politics, you win some, you lose some, and the ones you lose you have to keep fighting; one example he eluded to was the First Ministers meeting last month in Vancouver, where he opposed the Trudeau government's idea of a national carbon tax.
The SaskParty leader also made stops in the Melville-Saltcoats and Canora-Pelly ridings before heading to Saskatoon.