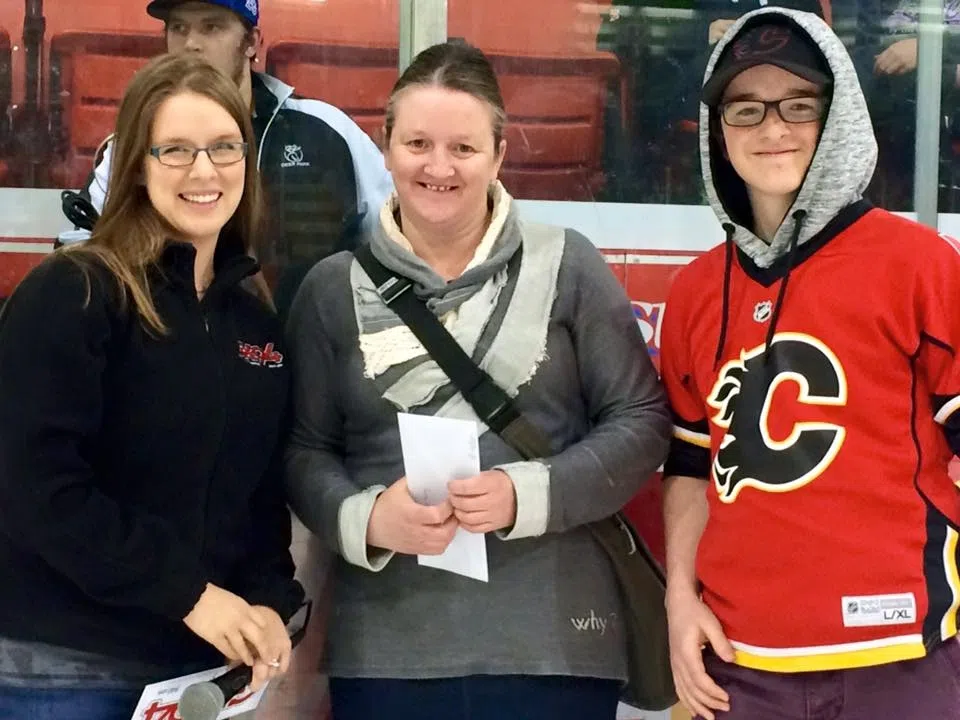 Last night the 30th Annual Student Teacher Benefit Hockey game was held here in Yorkton.  The money raised went to 16 year old Chad Young and 10 year old Daniel Hermanson.  Chad is suffering from a form of cancer called Osteosarcoma and Daniel has Acute Lymphoblastic Leukemia.
It's wonderful how the teachers and students in Yorkton and the surrounding area come together each year to raise money for their classmates in need.  I was fortunate enough to be there last night to make a donation.
From the proceeds raised from the GX94 Christmas Goodies cookbook 2015 edition, we donated $500.00 to Chad and $500.00 to Daniel.  I was able to meet Chad's mom and his younger brother.
$13,394.00 was raised this year with $6,697.00 going to each boy.