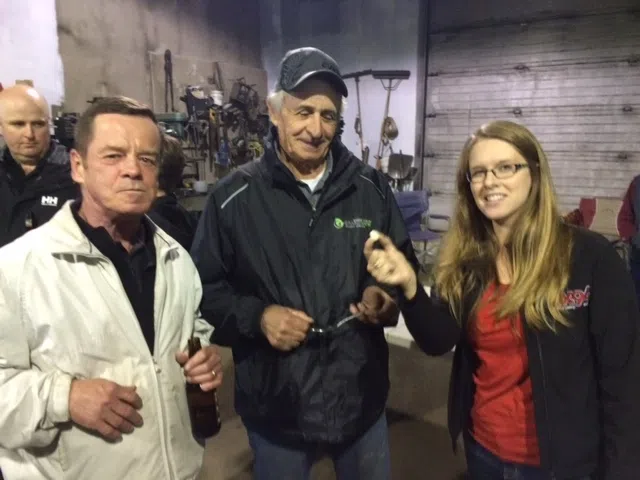 It's week 2 of Supper in the Field for spring 2016.  I love every part of Supper in the Field.  Getting to enter our listeners from all over SK and MB for the contest,  heading out to farms in all directions, and taking prizes and yummy food to fantastic people!  Make sure you call 306-783-8622 today so we can come see you tomorrow night.
The picture to the left is of GX94 Ag Director Rod McDonald and myself getting to sample some homemade pickled garlic at the farm of Andy and Tracy Addis from Roblin.  They were our week 6 winners of Supper in the Field this past fall.
This was the view we got to see traveling out to their farm.  We can't wait to visit you.