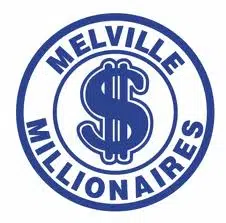 The Melville Millionaires have added another 1996-born forward to the fold in another futures deal.
The Mils have acquired F Teal Sobkowicz from the 2-time defending champion Melfort Mustangs.
Sobkowicz, an Outlook SK product has 27 goals, 27 assists for 54 points in 145 career games for the Mustangs.
He has also been a part of the 2 SJHL Canalta Cup titles with the Mustangs and also won a Telus Cup National Midget Championship with the Prince Albert Mintos in 2014.
This completes one part of the futures in the trade between the Mustangs and Mils that sent 20 year olds Kirk Bear and Carter Hansen to Melfort in January.