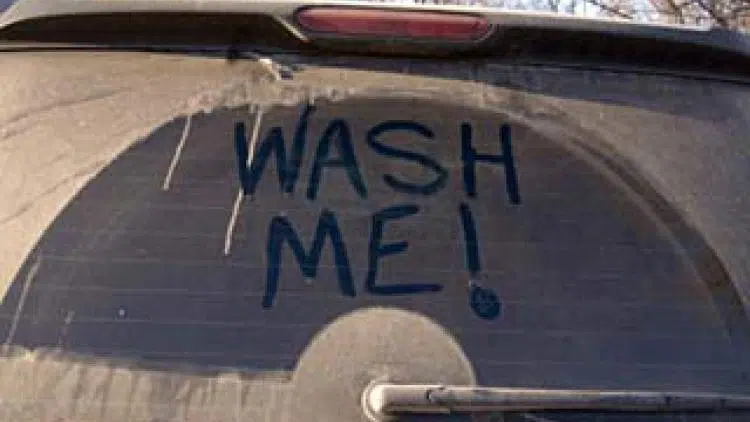 The weekend is upon us and if you don't have to work for the next couple of days the world is your oyster. But what is a person to do with all of this 'free' time? Here's a great idea from me to you!
*Clean the interior of your vehicle*
-Start by removing trash and other odds and ends that you don't need. Take your snow brush out and put it away. But where should I put this, just in the porch? Where did I put this last year? Remember that you kept your snow brush in the vehicle all year, so put it back in the vehicle.
-Wipe away dust. Find some paper towel or rags and a bottle of your favourite stuff that probably is fine to wipe down a car with. Windex? Sure. Probably. Spray all over your interior because that's the fun part. Then wipe away until there are only stupid smears you can't seem to get rid of left.
-Vacuum the carpet and seats. Think to yourself, do I have enough change to use the vacuum at the car wash place, hmmm, maybe I should just buy a shop vac. Go into your house to find the stack of flyers that are waiting to be recycled. Check them for a good price on a shop vac. Find one. Drive to the store and learn they are sold out of that particular model, but they do have one that will suck up a bowling ball and if you use the advanced hepa filters you can make a room clean enough to perform heart transplants. That one costs too much. Go to the car wash place. The line is very long. Try next week.