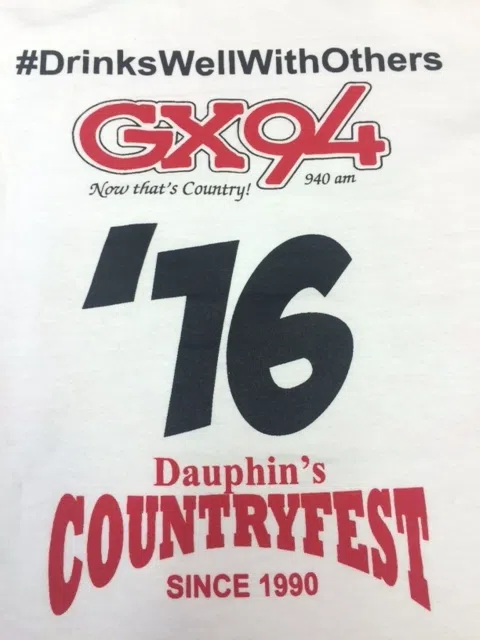 We did up Dauphin's Countryfest this past weekend!  I hope you had as much fun as we did.  Between getting to meet the stars, like Thomas Rhett, and watching the awesome shows, it was pretty great.
I love it when our GX94 listeners stop by the GX94 Motorhome for a chat too.  We got to see our listeners from Yorkton, Elkhorn, Kamsack, and Lintlaw, to name just a few.


When we had some down time there was a little horse riding …

and a little horse racing (with 1980's wrestlers).

You know the horse racing card/dice game?  My husband and I recently played this with his family.  We liked it so much that he whipped up a board for Dauphin's Countryfest.