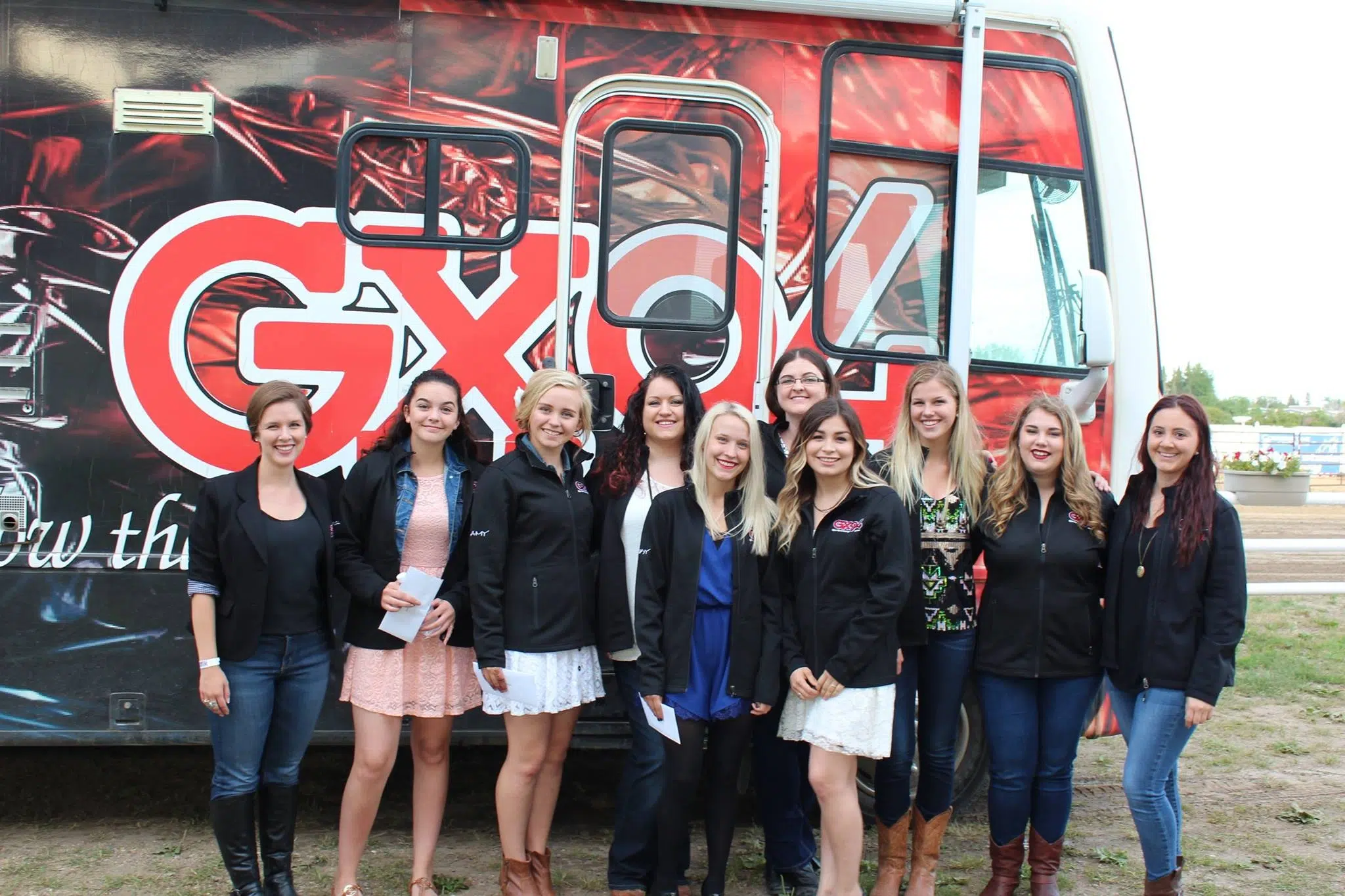 What a fantastic night we had Saturday, at our 2016 GX94 Star Search Finals.   The excitement was in the air and it was great getting to be with our 8 finalists.  These ladies are so talented and made our GX94 show this year!
Every year at the Star Search finals it's a little different, usually because of the weather.  The clouds slowly rolled in as our contestants took the stage but they stayed away ALMOST until the end.   Our judges were deliberating and our 2015 GX94 Star Search Champion Karrisa Hoffert was singing her second single when the thunder cracked, the lightning flashed and the flood gates opened.
As the rain came down I walked to the grandstand where our audience stood trying to stay dry, and I shouted as loud as I could who our winner was.  It was a pretty unique, special moment, up close and personal with the crowd I announced our 2016 GX94 Star Search Champion was Amy McDade from Raymore.
I heard a scream of joy and saw Amy running down the stairs towards me.  She gave me a huge hug with tears in her eyes!   It was a very special moment.  Then we presented Amy her prizes in the GX94 Motorhome to stay dry.

Kelsey Liebrecht our Promotions and Marketing Director presented Amy with her Montana SilverSmith Belt Buckle as one of our judges, Bev Hallet looked on and Amy's mom took pictures.

The tears and shock came again when we presented Amy with her brand new Fender Acoustic Electric Guitar from Saddles and Steel Music Productions in Yorkton.  Amy is very musical, not only does she sing, but she plays the guitar and piano.  She was over the moon with joy!
Huge congratulations to Amy McDade from Raymore.  I've been able to see her perform and compete with GX94 Star Search for the past 3 years and I'm so excited to get to spend the next year with her and her family while she is our 2016 GX94 Star Search Champion!