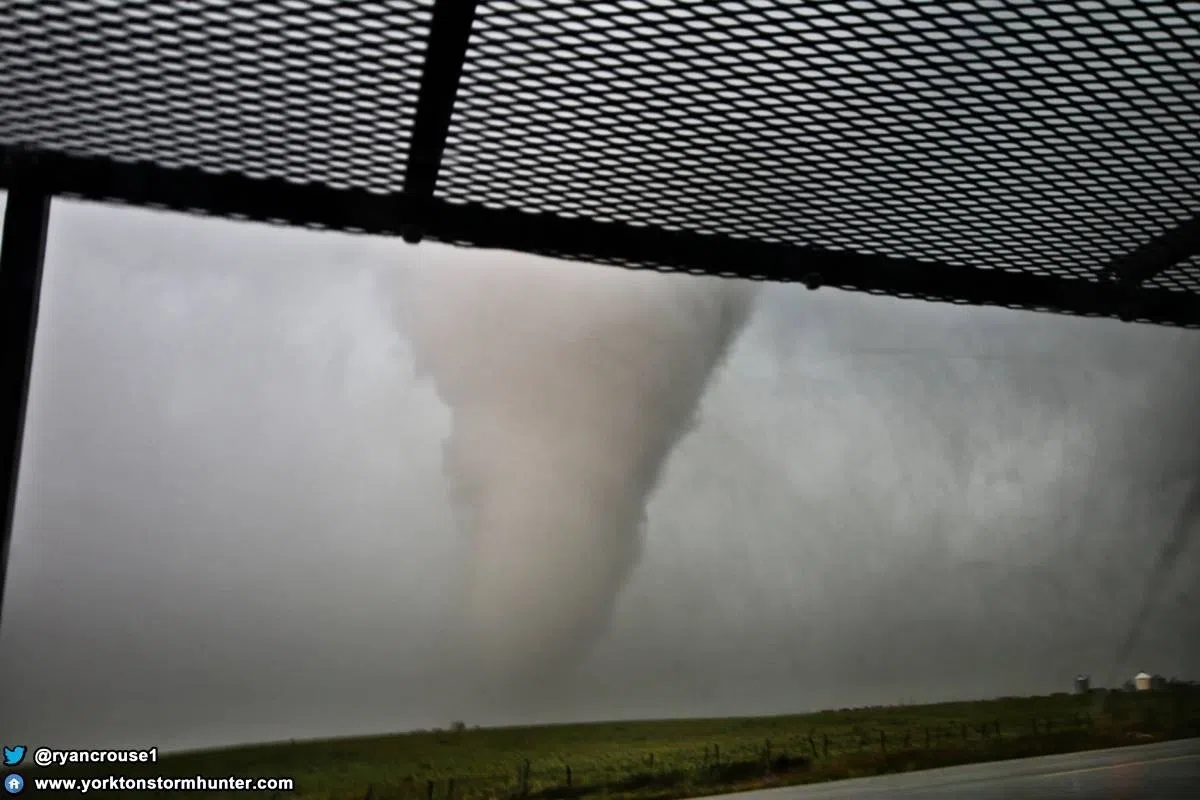 Thanks to Ryan Crouse the Yorkton Storm Hunter for this one of the beast.
I was talking with friends in Swan River about how it was 29 years ago to the day of the Black Friday tornado that hit Edmonton and area. I didn't think at that time we would be talking about a tornado so close to home. I was turning in to Kamsack on my way home from the Northwest Roundup And Exhibition in Swan River when the Alert went off on GX94 saying there was a tornado on the ground near Melville. I had a sick feeling. We were very lucky at my house but others not so much. Thankfully no one was hurt in this storm. I would like to thank everyone for sending in pictures and videos of the storm to GX94. Here are a few that we received.
This one is from Kyle who sent it in from the Hubbard area.
Anson sent us this one near Otthon.
Wyatt took this in Churchbridge of the storm splitting the town.
Lori had this one south of Tonkin.