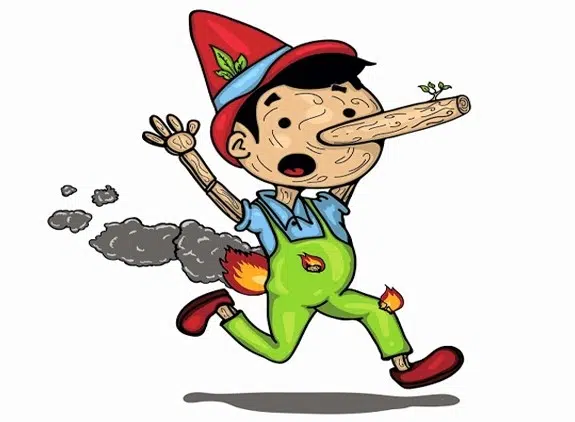 I had a good laugh when reading some stories on Reddit about people sharing the big lies they were told as a kid by family members. I think we all can relate. Here they are, enjoy:
• When I asked my mother where babies came from, she told me the grocery store. I asked her where you could get them from because I've never seen a baby department. She said, "They're in big freezer section where they keep the meat. You just tell them what kind of baby you want and they go in the back and thaw it out. That's why they come wrapped in a blanket… because they're so cold."
• When I was about eight my sister told me that mushrooms are actually tiny trolls and in order to see them move around and sing, I had to be quiet for three hours since they are shy. This resulted in me sitting amongst mushroom patches in our backyard for hours talking to them and I remember trying to convince them that they can trust me and we can be friends.
• I grew up near a Phillips Lighting factory. When I was pretty young I asked my dad what they made there. He thought he was hilarious and sarcastically responded with "chairs." I went back to school telling everyone, "You know they don't actually make light bulbs there?!"
• My mother likes to talk about how she, when I was very young, would give me white bread when they had cake, and convince me that it was the same thing. I feel like I'm owed at least four years of cake as reparations.
• I asked my father why we only got pineapple occasionally. He explained to me that it is illegal to keep pineapples in captivity and it was only legal to hunt them during certain times of the year. Very hard to catch and dangerous when cornered.
• My family is absolutely full of it. My grandma, my uncles, my aunts and my mother all love to try to convince all of the kids of anything they can. For instance, my grandma's birthday is on a major holiday. There are parades every year. Until I was almost ten, everyone had me convinced that those parades were for her.