I recently spent a few days in our nation's capital, while there I saw lots of art. As an amateur art expert I feel I should share my interpretations of what these pieces mean.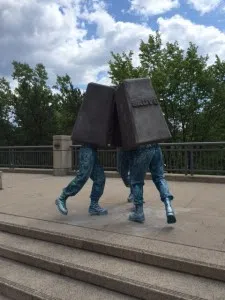 This is very obvious, it is meant to imply that politicians are block heads.
This piece of art has multiple layers to it. Obviously the soup can represents our tax dollars while the pigeons represent politicians who are trying to get into our dollars with their beaks.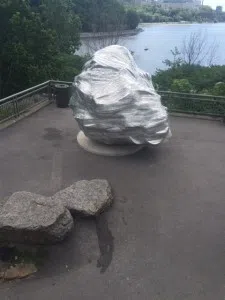 Finally, this one is almost too obvious to include an interpretation of. This shows how politicians want to take the same ideas, wrap them in aluminum foil, reheat them, and feed them to us once again.
In conclusion, politicians, obvious, politicians, obvious, obviously, politicians.