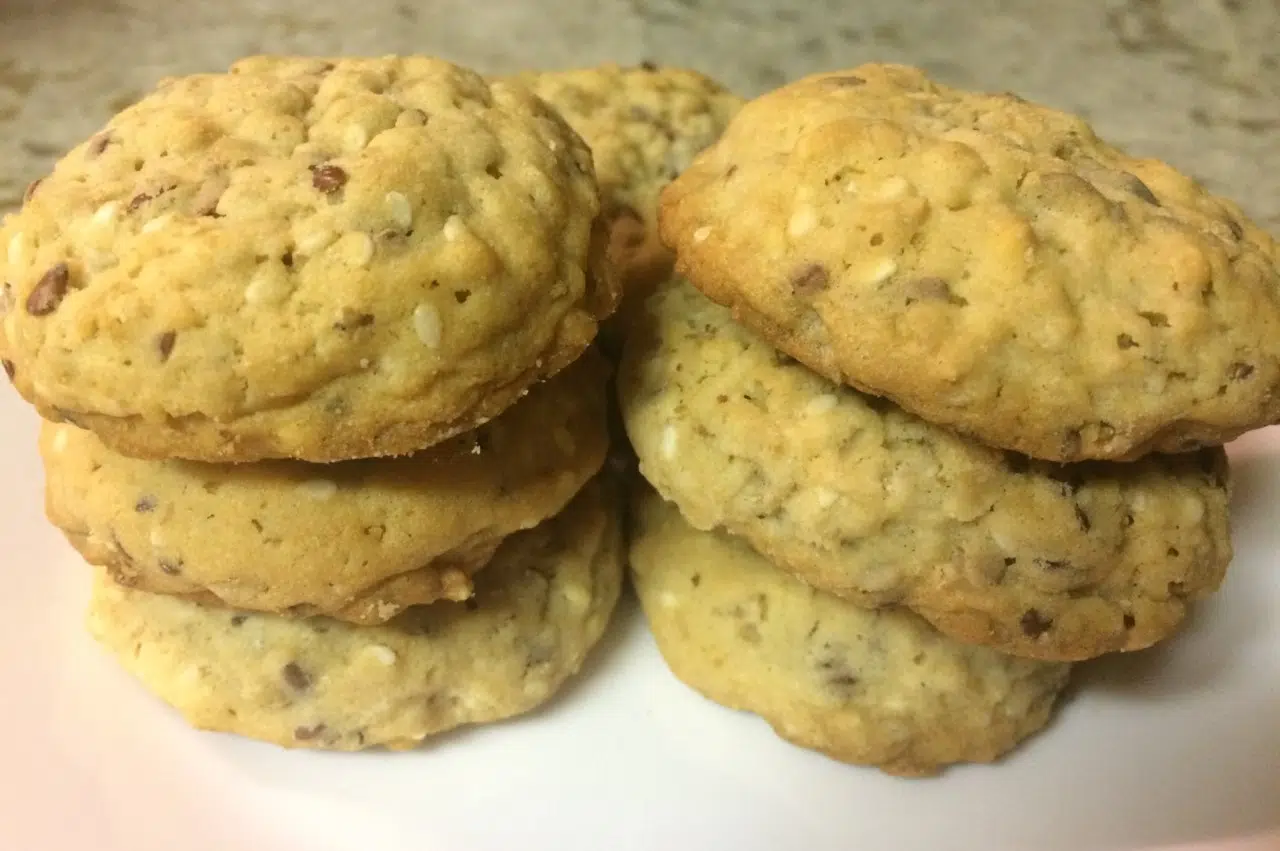 Recipes, recipes, recipes … I'm humming  a little tune in my head as I write this blog today.   It's recipe sending time, and baking time!  The first recipe for the 2016 holiday season is Flax Cookies!  Iris Bogucky from Hyas made a batch of these cookies and brought them for me when I was in Norquay with the Christmas Goodies cookbook.  They were so yummy.  Luckily I took a picture before my husband and I ate them all.  Shhh … don't tell the GX crew I didn't share.
Thanks Iris for the recipe and cookies!
Flax Cookies
1 cup margarine
½ cup brown sugar
½ cup white sugar
2 eggs, beaten
2 cups flour
½ tsp. vanilla
1 tsp. baking powder
1 Tbsp. baking soda
½ tsp. salt
¼ cup sesame seeds
¼ cup flax seed
½ cup sunflower seeds
½ cup chocolate chips
1 cup oatmeal
Preheat oven to 350°F.  In a large bowl cream together butter with sugars; add beaten eggs and vanilla.  In a separate bowl mix together the next 8 dry ingredients.  Combine dry ingredients with wet ingredients.  Stir together.  Drop by spoonful onto a lined or greased cookie sheet.  Iris wrote: I used an ice cream scoop.  Bake for 10 to 12 minutes.