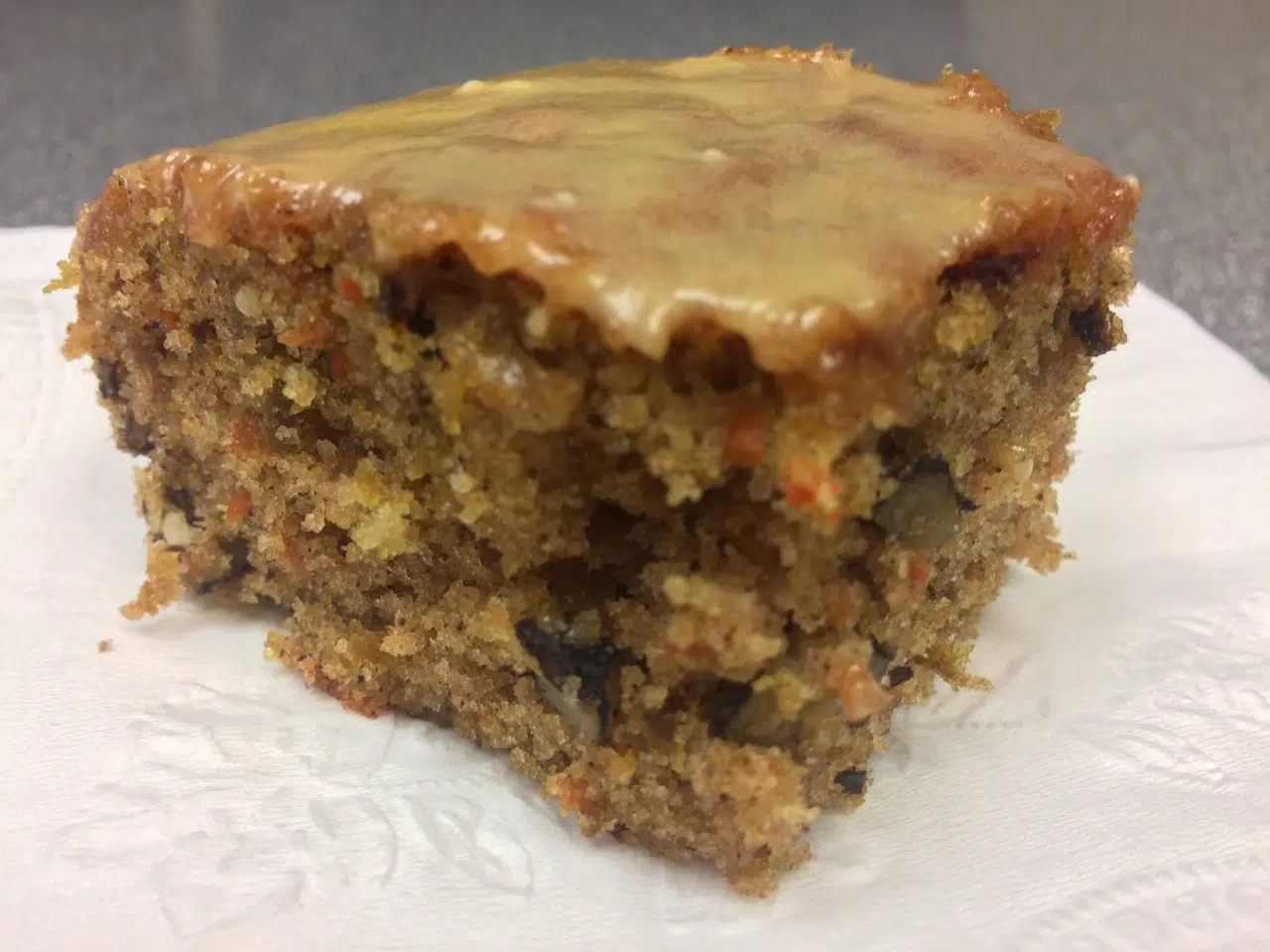 This year, I wanted to share the baking love with the rest of the GX94 announcers and get them in the kitchen.  Our GX94 Request Show Host Evan Montgomery took a stab at making Vegetable Cake sent in by Marilyn Klinger from Wapella.   He took pictures of his adventure and the cake turned out great, even with him putting way too much baking powder in.
Vegetable Cake
2 cups flour
1 ½ cups sugar
2 ½ tsp. baking powder
½ tsp. salt
1 tsp. cinnamon
1 cup walnuts, chopped
3 egg yolks
3 egg whites
1 cup oil
3 Tbsp. hot water
1 tsp. vanilla
1 cup carrots, finely grated
1 cup beets, finely grated
Preheat oven to 375°F.  In a large bowl mix together flour, sugar, baking powder, salt, cinnamon, and walnuts.
In another bowl, separate the egg yolks from the egg whites.  Set aside egg whites.
Mix together egg yolks, oil, hot water, vanilla, carrots, and beets.   Combine wet ingredients to dry ingredients.  Beat egg whites and fold into rest of mixture.
Grease a 9ˮ x 13ˮ pan with cooking spray.
Bake for 30 minutes.  When cake is cooled frost with icing.
Icing
3 Tbsp. Cheez Whiz, softened
3 Tbsp. butter, softened
icing sugar
Beat Cheez Whiz and butter together.  Add icing sugar a spoonful at a time; keep beating until you have the right consistency to spread on the cake.

I would give Evan's baking two thumbs up.  He'll probably never bake for me again, but he doesn't look too upset here.  Check out that smile!