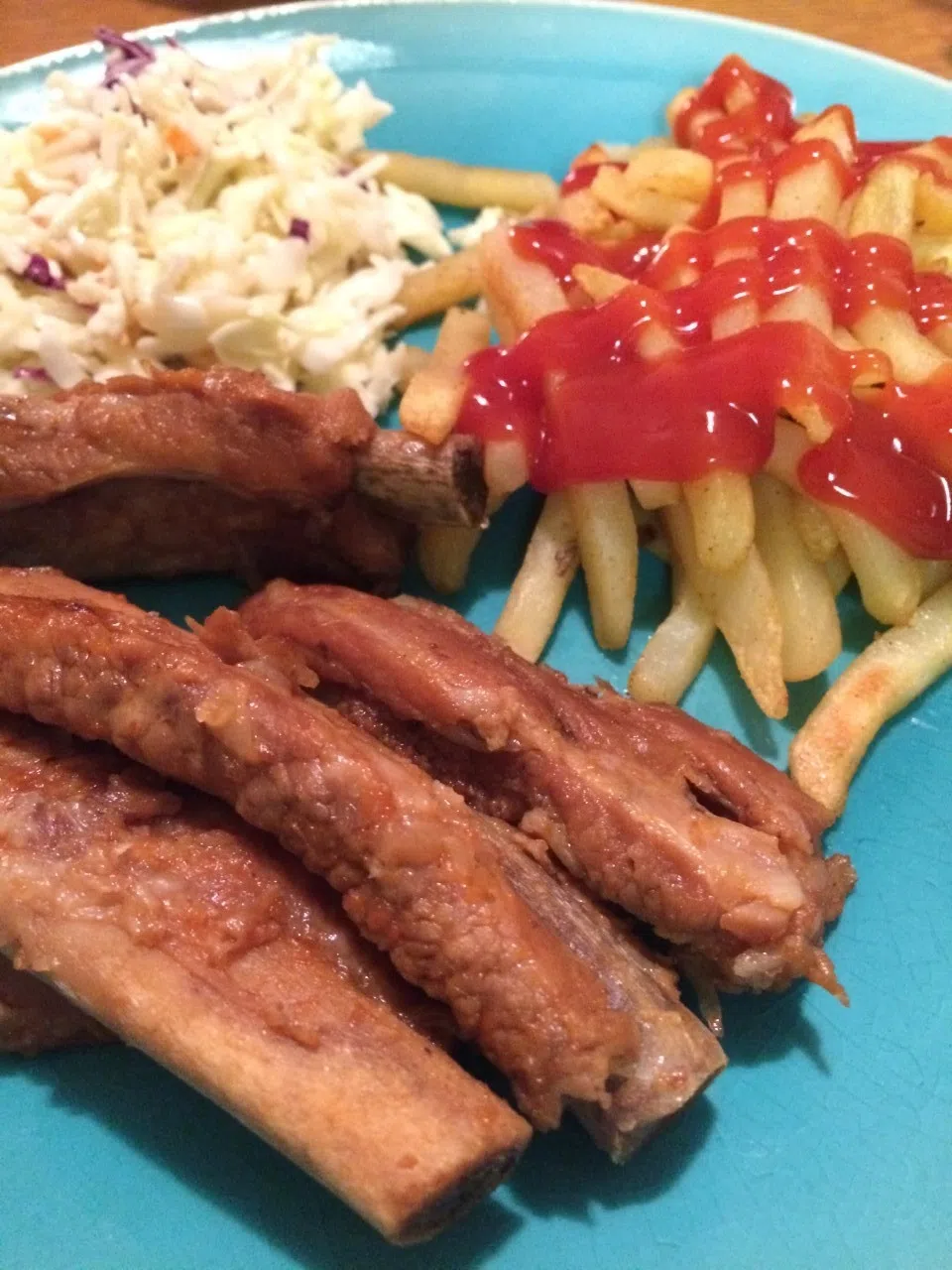 There's nothing better than throwing some ingredients in a slow cooker, turning it on, walking away and then voila, a few hours later you have supper!  Easy peasy as the saying goes.  That's exactly what this recipe is, a simple, walk away and don't think about it, rib recipe.  Thanks to Peggy Zurakowski from Yorkton for sending it to me.  We had this for supper on the weekend and it was delicious!  
Ribs
3 lbs pork spareribs
½ cup white vinegar
½ cup sugar
⅔ cup Ketchup
1 Tbps. onion flakes
1 Tbsp. Worcestershire sauce
1 cup water
Cut spareribs into short lengths.  In a small bowl mix together vinegar, sugar, Ketchup, onion flakes, Worcestershire sauce and water and mix together.
Pour into 5 quart (5L) slow cooker.  Add ribs and stir.
Cover and cook on low for 10 to 12 hours or on high for 5 to 6 hours.  Makes about 37 ribs.
*Thank you to the Yorkton Co-op for providing the ingredients.