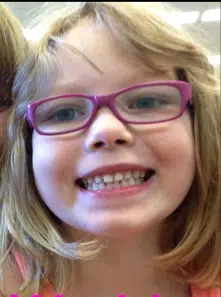 The amber alert is over for a missing 7 year old girl.
The RCMP held a news conference on the matter at the "F" Division Headquarters in Regina, and say they located Nia Eastman dead, at a residence in Choiceland.
Mounties are now trying to figure exactly what happened from Tuesday, when her father, Adam Eastman picked her up from school, to the discovery of the girl, at 12:45 this afternoon (Thurs).
Police believe there's no indication that anyone was involved in the 7-year-old's death, therefore aren't looking for any suspects.
The 45-year-old Eastman, was found dead early this morning on a rural property east of Smeaton, and police say he died from a self inflicted injury.
Autopsies have been ordered for both Nia and Adam.