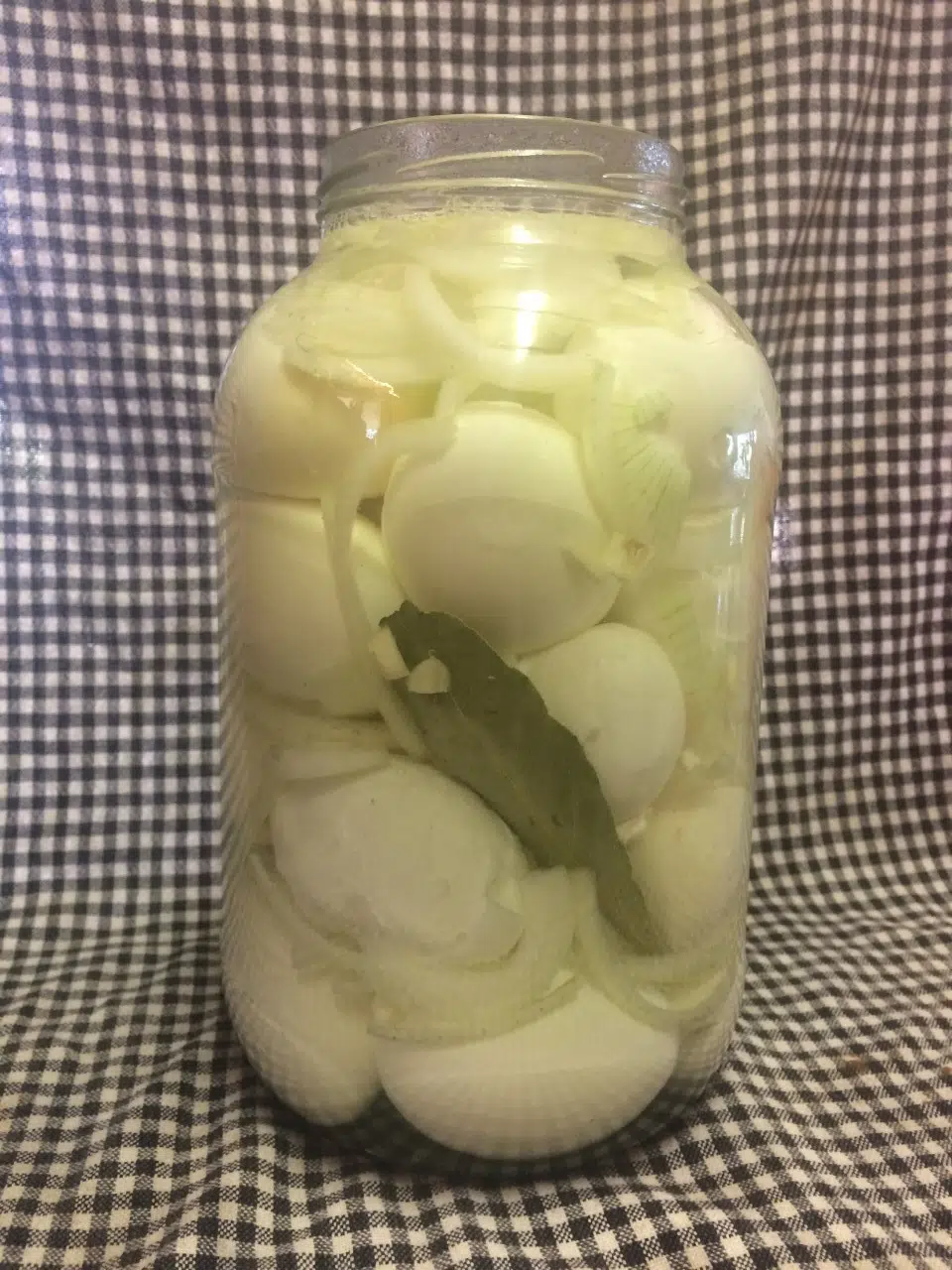 I've always wanted a really good Pickled Egg recipe and thanks to Eva Moskal from Veregin, I now have one!  These were super easy to make and tasted delicious.  Yum!  Thanks Eva!

Best Ever Pickled Eggs                                                 
1 dozen eggs
3 garlic cloves, chopped
1 large onion, sliced
1 bay leaf
Brine:
2 cups vinegar
1 cup water
½ cup sugar
1 tsp. salt
Hard boil eggs and peel.  Place eggs into a large jar alternating with garlic, onion, and bay leaf.
In a medium saucepan combine vinegar, water, sugar, and salt.  Bring to a boil, stirring frequently until sugar dissolves.  Reduce heat to low, cover and simmer for 10 minutes.  Pour hot brine over eggs.  Leave on cupboard for 24 hours and then refrigerate.  This will be ready in a couple of days.
Tonya here:  I asked our GX94 listeners what their trick is to peeling hard boiled eggs.  One listener from Preeceville said the eggs can't be fresh, they should at least be a week old.  Another listener said she puts salt in the water to help with the peeling process.  I had just bought my eggs the morning I made this and they did not peel nicely.  I will have to try the older egg trick next time.
*Thank you to the Yorkton Co-op for providing the ingredients.