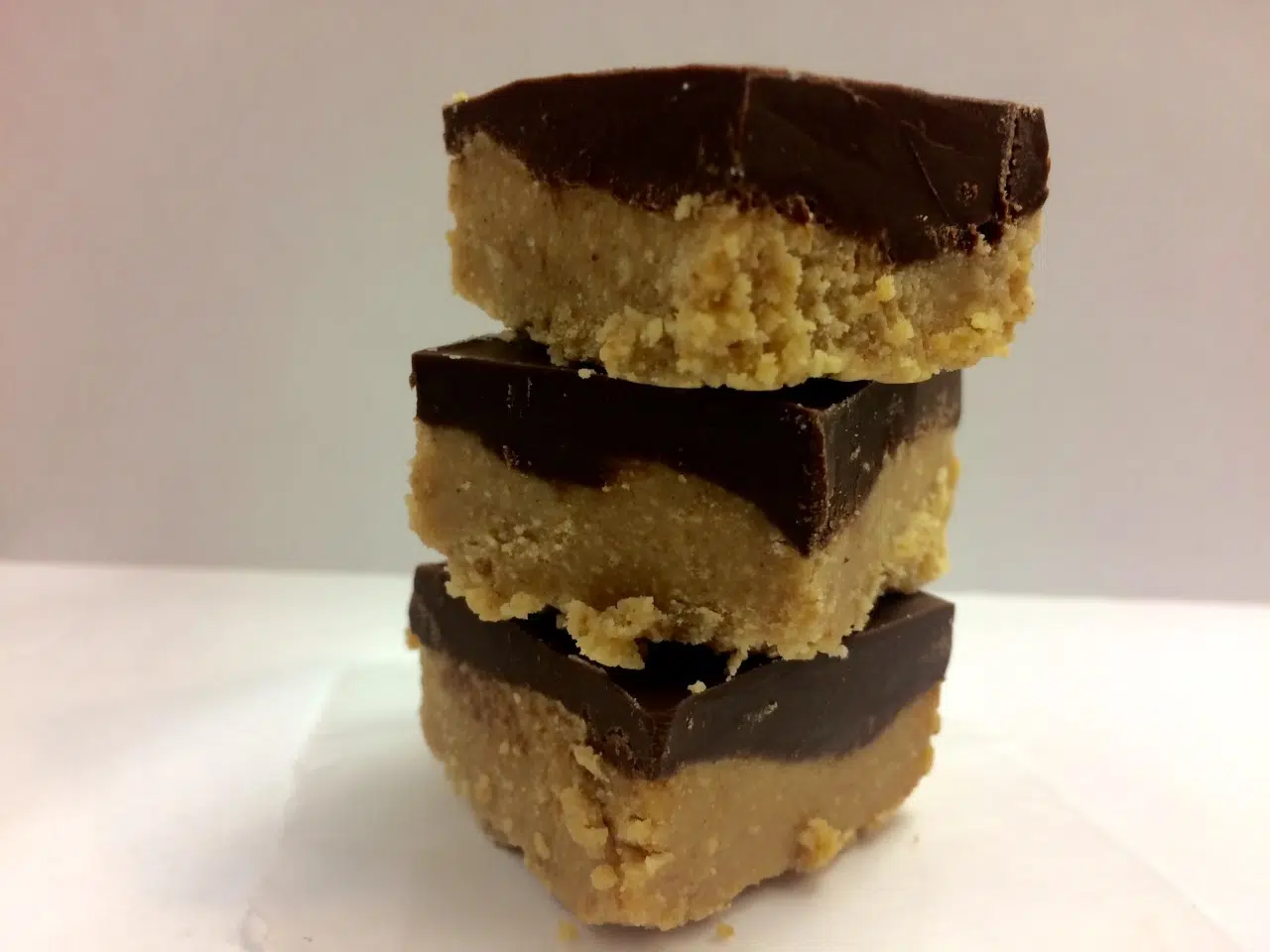 GX94 Morning Show Host Danny Ismond took a stab at baking, for I think, the very first time!  A big thank you goes to Zonia Purcha from Yorkton for giving me her recipe for Peanut Butter Bars.  Danny loves Peanut Butter, so I thought he would be game for trying this and wow, did he ever hit it out of the park.  He didn't burn down his kitchen, no one who has tried the bars are getting sick, on the contrary, they were delicious! These are a solid, staple, type dainty that should be on every table this holiday season. Enjoy!
Peanut Butter Bars  
1 cup butter or margarine, melted
2 cups graham cracker crumbs
2 cups icing sugar
1 cup Peanut Butter
1 ½ cups semi-sweet chocolate chips
4 Tbsp. Peanut Butter
In a medium bowl, mix together the butter or margarine, graham cracker crumbs, icing sugar and 1 cup Peanut Butter until well blended.  Press evenly into the bottom of an ungreased 9ʺ x 13ʺ pan.
In a metal bowl over simmering water, or in the microwave, melt chocolate chips and 4 Tbsp. Peanut Butter, stirring occasionally until smooth.
Spread over the prepared crust.
Refrigerate for at least 1 hour before cutting in squares.