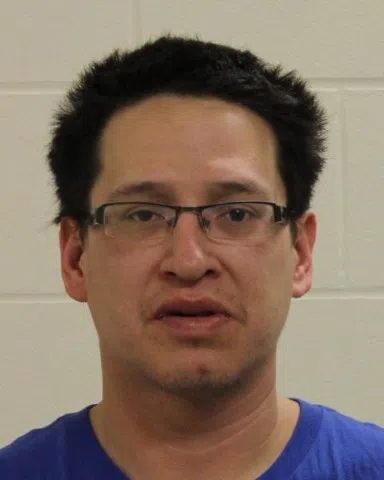 Punnichy RCMP are in the midst of a manhunt for an individual on outstanding arrest warrants.
Mounties say they've been looking for Shawn Lacquette since October 13th, when he failed to show up for a court appearance.
He's facing the charges of Driving with a Blood Alcohol Content over .08, Driving While Disqualified, and Failing to Comply with Conditions, stemming from an arrest February 2nd.
Mounties believe he could be either visiting the George Gordon First Nation, Regina, or working at a mine or construction site in Saskatchewan.
The 37-year-old is described as Aboriginal, about 5-feet 10 inches tall, 200 pounds, with short black hair, brown eyes, and wears glasses.
Police are also looking for 48-year-old Darryl Longman, who's evaded authorities since his last court appearance, May 17th.
He also has a long-list of charges in connection to incidents from October last year, and June this year; they range from Dangerous Operation of a Motor Vehicle to Assault with a Weapon.
Longman is described as First Nations, about 5-foot 11, 225 pounds, with shoulder length black hair, usually done in a ponytail, has a tattoo of a sword with wings with names printed on it on his upper left arm, and another one depicting a First Nation's Chief wearing a headdress on his upper right arm.
He is believed to be either at the Muskowekwan First Nation, George Gordon First Nation, or Regina.
Any information on the whereabouts of Darryl Raymond Longman and Shawn William Lacquette can be reported to the Punnichy detachment at 306-835-5200 or Saskatchewan Crimestoppers.