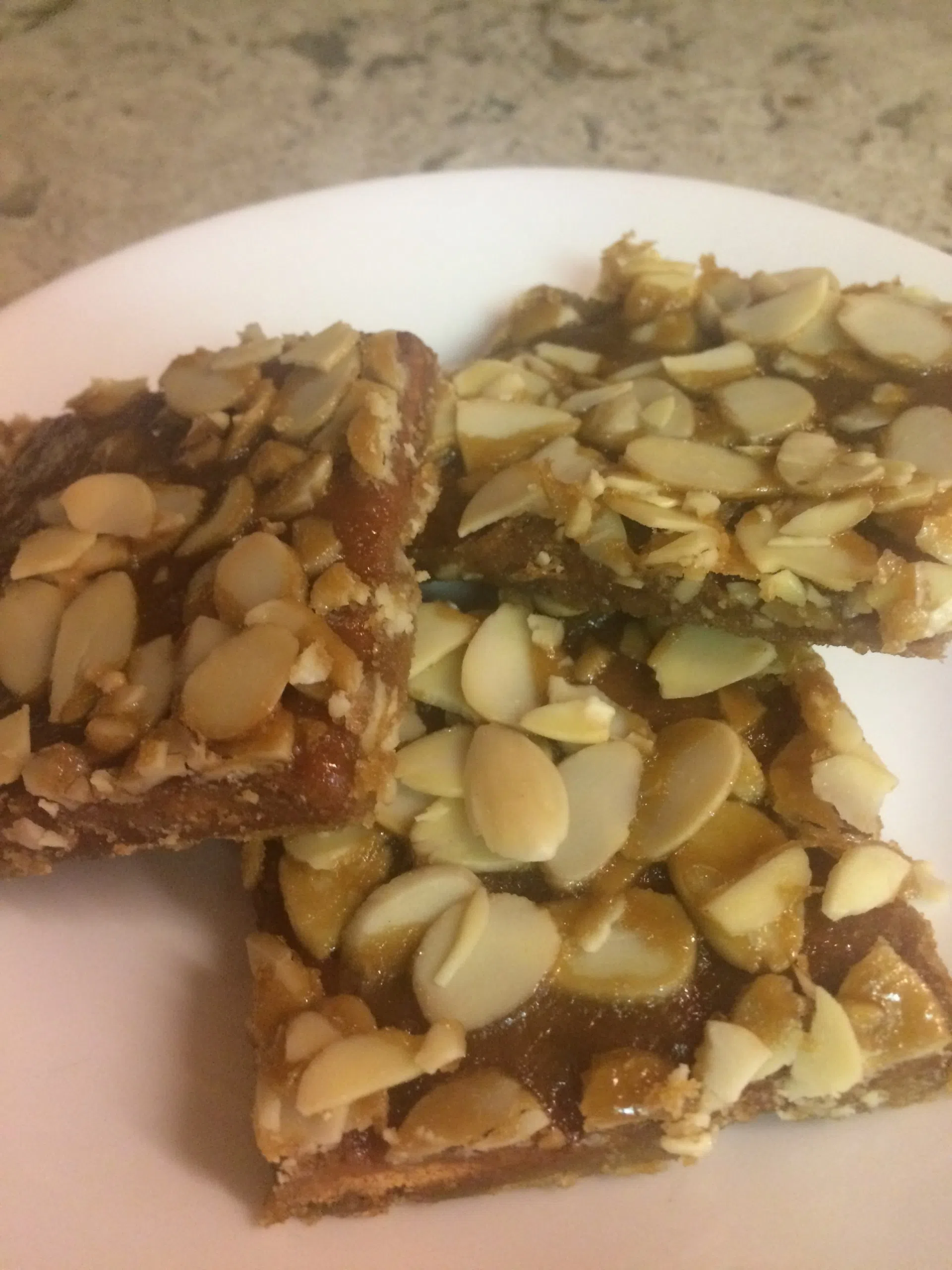 How would you like a solid, yummy recipe that takes you about 10 minutes to whip up?  Try Graham Wafer Squares.  Big thank you to Ruth Demetrick from Norquay for giving me her recipe.  These were pretty addicting too, you can't just have one. 
Graham Wafer Squares
1 box Graham wafers
1 cup brown sugar
¾ cup butter (MUST BE BUTTER)
1 pkg. sliced almonds
Preheat oven to 350F. Cover bottom of a greased 11 x 17 cookie sheet with graham wafers.
In a small saucepan bring sugar and butter to a boil; boil for 1 ½ to 2 minutes.
Pour over graham wafers. Cover with almonds. Bake for 10 minutes or until topping bubbles.
When pan is cool enough to handle, cut into squares with a pizza cutter.
Ruth wrote: Enjoy!
Tonya's Tip: When you have this in the oven watch it carefully. I had mine in for 6 minutes and it was done. To make it easier when you are cutting, if you want smaller pieces, break the graham wafers in half before you pour the sauce on top.
*Thank you to the Yorkton Co-op for providing the ingredients.