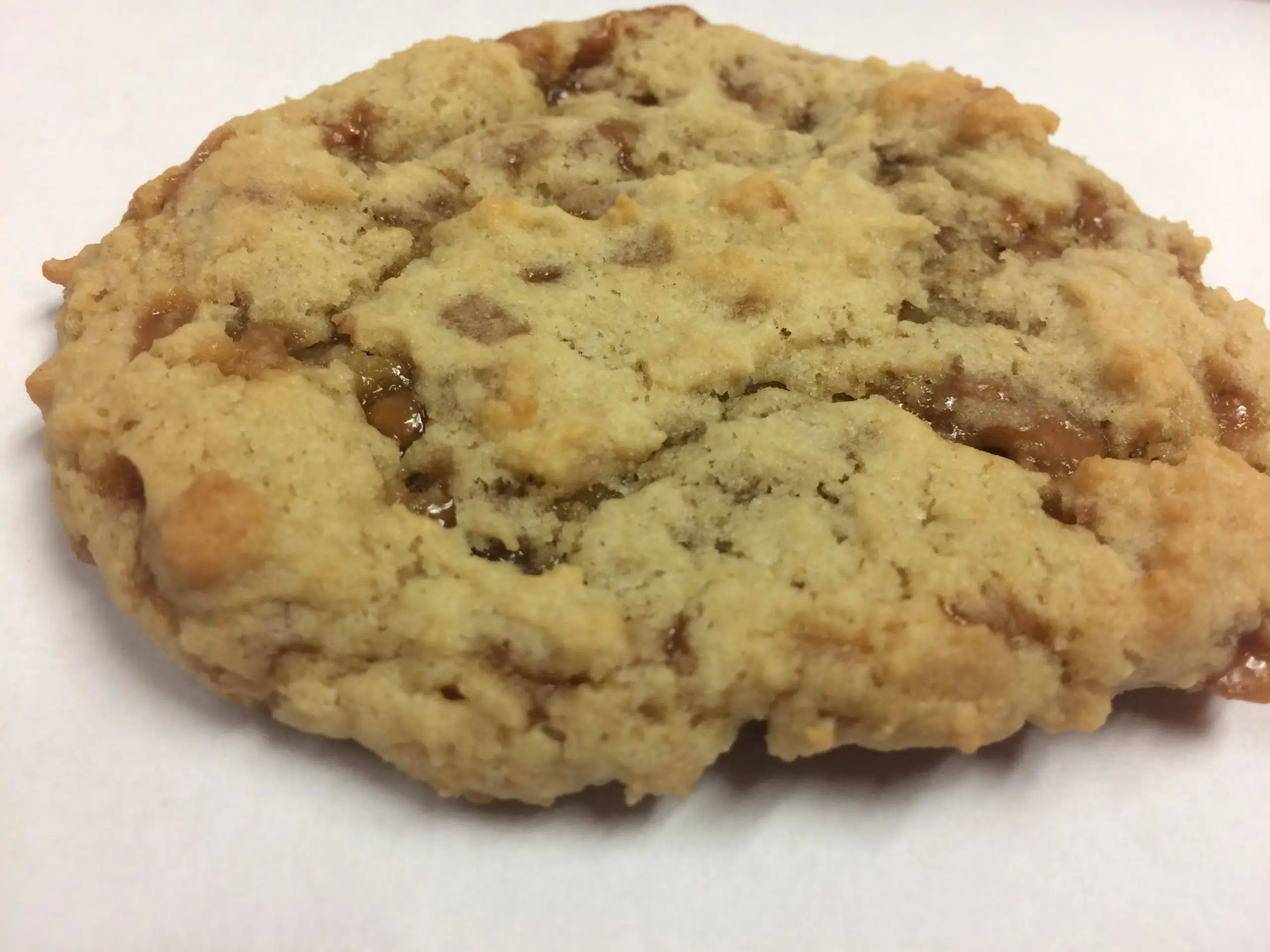 Have you ever made a recipe on the back of a package of chocolates, or the back of a cereal box?  I never have, and I didn't know how delicious those recipes can be until my boss made one the other day.   Gloria Turchinetz from Preeceville sent in a recipe for Chewy Skor Toffee Bits Cookies.  My boss ended up taking the recipe from me and didn't give it back.  But that was okay because he made the cookies and actually shared them!  YUM!   These were pretty darn chewy, soft, and delicious.  
Chewy Skor Toffee Bits Cookies
½ cup margarine
¾ cup lightly packed brown sugar
¾ cup white sugar
2 eggs
2 ¼ cups flour
2 Tbsp. milk
1 tsp. baking powder
½ tsp. baking soda
½ tsp. salt
1 tsp. vanilla
1 pkg. Skor toffee bits
Preheat oven to 350F. Beat margarine with brown sugar, white sugar, and eggs until well blended. Stir in flour, milk, baking powder, baking soda, and salt; mix well. Stir in vanilla and Skor toffee bits. Drop by teaspoonful onto a greased cookie sheet. Bake for 8 to 10 minutes or until golden brown. Makes about 4 dozen cookies.
Thanks Gloria for the recipe and thanks Brad Bazin for the baking!