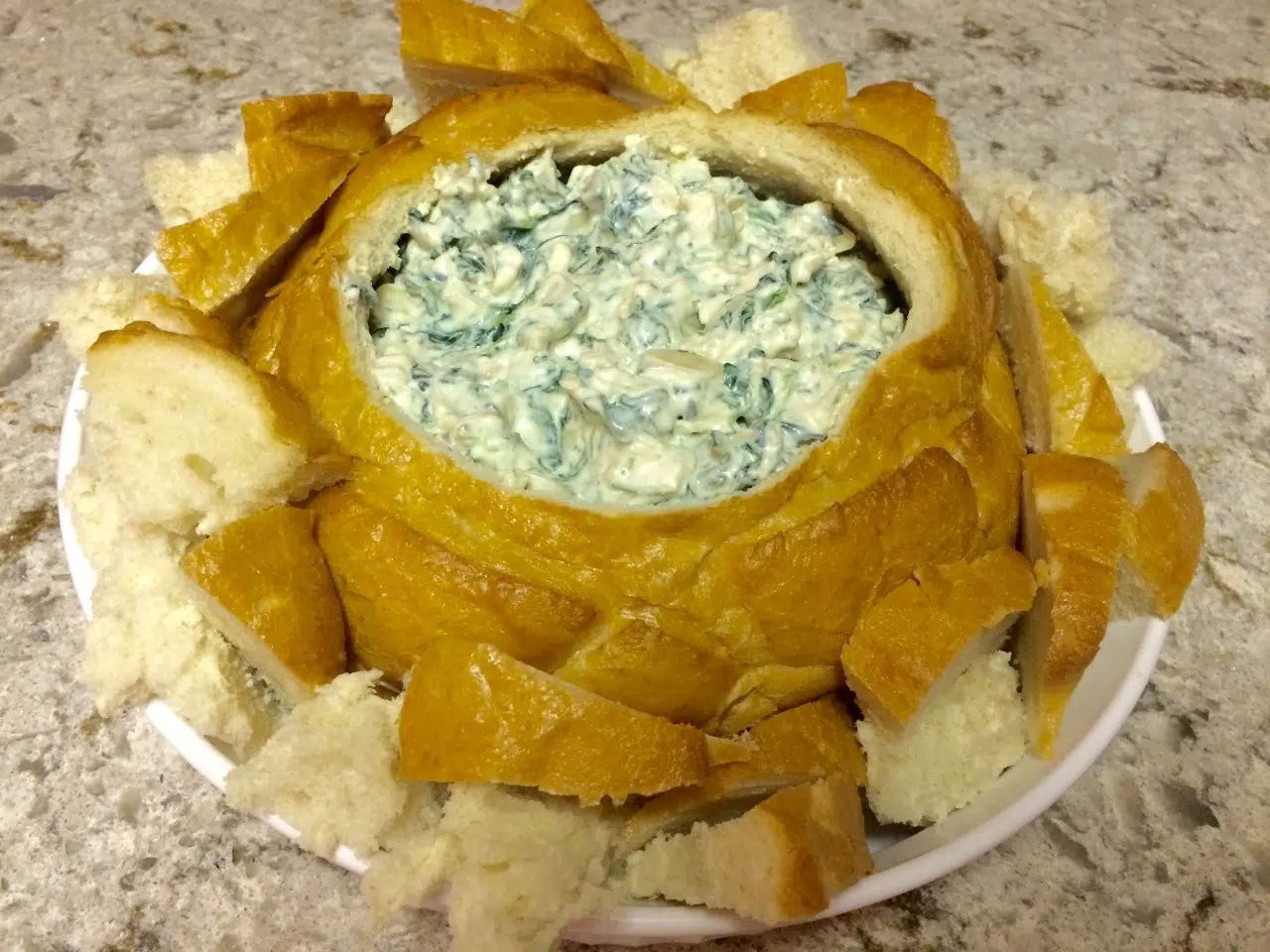 Believe it or not I have never made a Spinach Dip before.  I have bought a container at the store and put it in a bread bowl but a homemade recipe is so much better.   A big thank you goes out to Carla Wallace from Melville for sharing her Spinach Dip recipe with me.  This was so good I'm planning on making it again this weekend for my in-laws as we decorate for Christmas.

Spinach Dip
1 cup mayonnaise
1 cup sour cream
1 pkg. vegetable soup mix
1 – 10oz. pkg. frozen chopped spinach, thaw, well-drained
1 can water chestnuts, drained and chopped
2 stalks green onions, finely sliced
½ cup slivered almonds, toasted
1 round bread loaf, of your choice
In a large bowl combine all ingredients.
Cover and chill in refrigerator for at least 2 hours before serving.  When ready to serve, cut a circle in the top of the bread loaf.  Hollow out the bread to make a bowl, cutting the top and bread from the inside into pieces for dipping.
Fill the bread bowl with spinach dip.
Carla wrote: I use Knorr Swiss Vegetable Soup mix
*Thank you to the Yorkton Co-op for providing the ingredients.