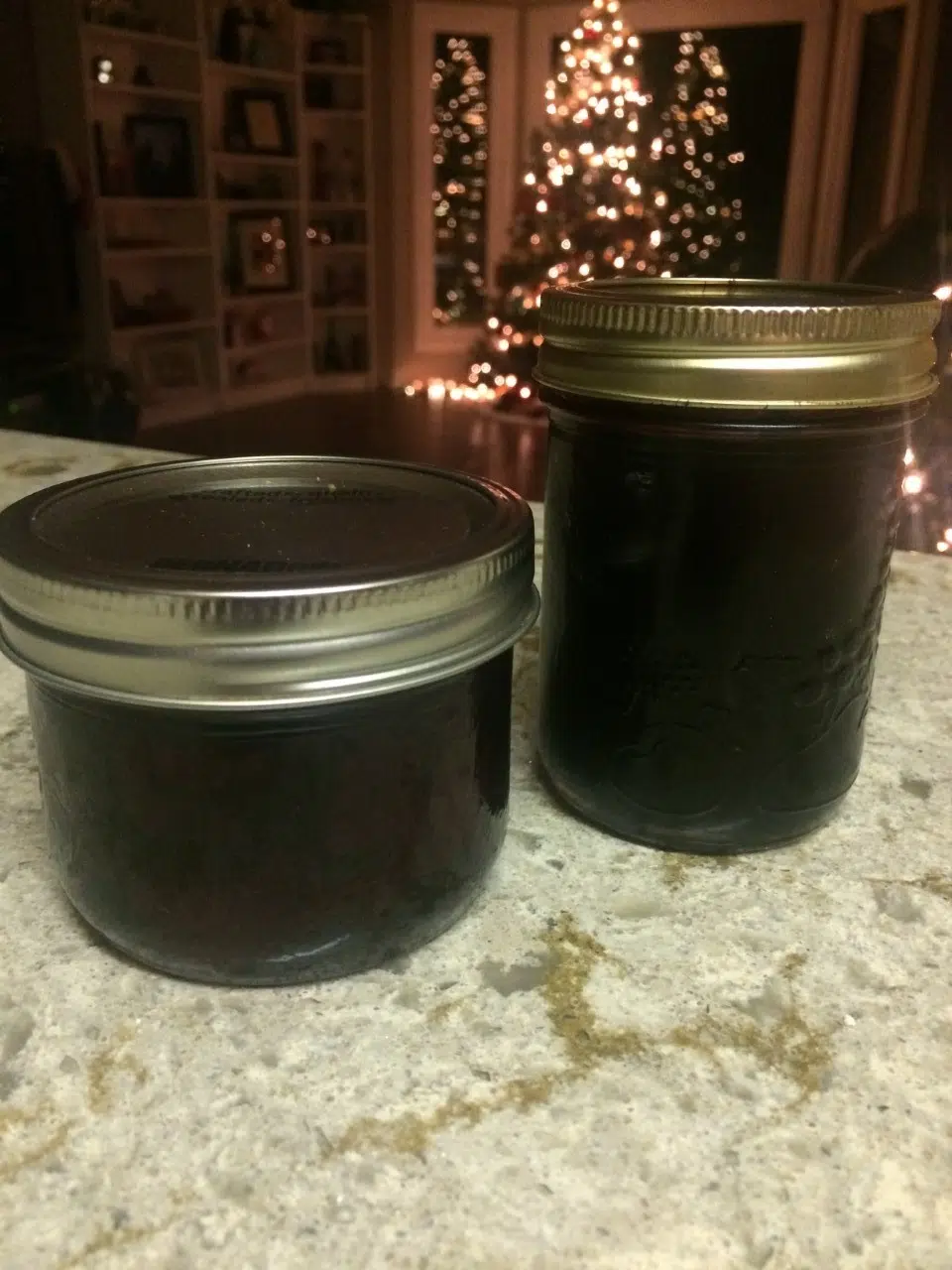 When I was on location in Whitewood Natalie Atkinson from Esterhazy stopped by with some homemade Beet Pickles and her homemade Grape Beet Jelly for me.  I feel like every blog I write YUM, but YUM is the word for both of these.  The beet pickles were delicious.  The Grape Beet Jelly, I can honestly say, I have never tried anything like it before.  I first had it over cream cheese and it tasted like a sweet dessert.  Then I tried it on my toast and butter for a bedtime snack.  SO GOOD!  Thank you Natalie for sharing!
Beet Pickles
7 lbs. of beets
3 cups water
3 cups white sugar
3 cups vinegar
1 ½ tsp. salt
Peel and cook beets.  In a large sauce pan bring water, sugar, vinegar and salt to a boil.  While beets are still hot slice them into hot jars.  Pour hot brine over and seal.  Yield: Enough for 6 pints, depending how you pack the jars with the beets.
Save the cooking liquid from the beets so you can make the following. (You can freeze it for later use!)

Grape Beet Jelly
3 cups beet juice
3 Tbsp. lemon juice
1 pkg. grape Jell-O powder
1 box certo crystals
3 cups sugar
Put all but the sugar into a saucepan and bring to a boil.  Add sugar and bring back to a boil.  Boil until mixture reaches 220°F.  Pour into hot jars and seal.
Natalie wrote: Do NOT more than double this recipe.  Use a wide pot (not tall) so you can evaporate the liquid quickly.  When serving the Grape Beet Jelly, the sky is the limit.  It would be awesome served over Camembert cheese or cream cheese.   I like it with a salty meat on a cracker to get a balance. Of course it's great for a bedtime snack with or without Peanut Butter Christmas Eve or Christmas morning.