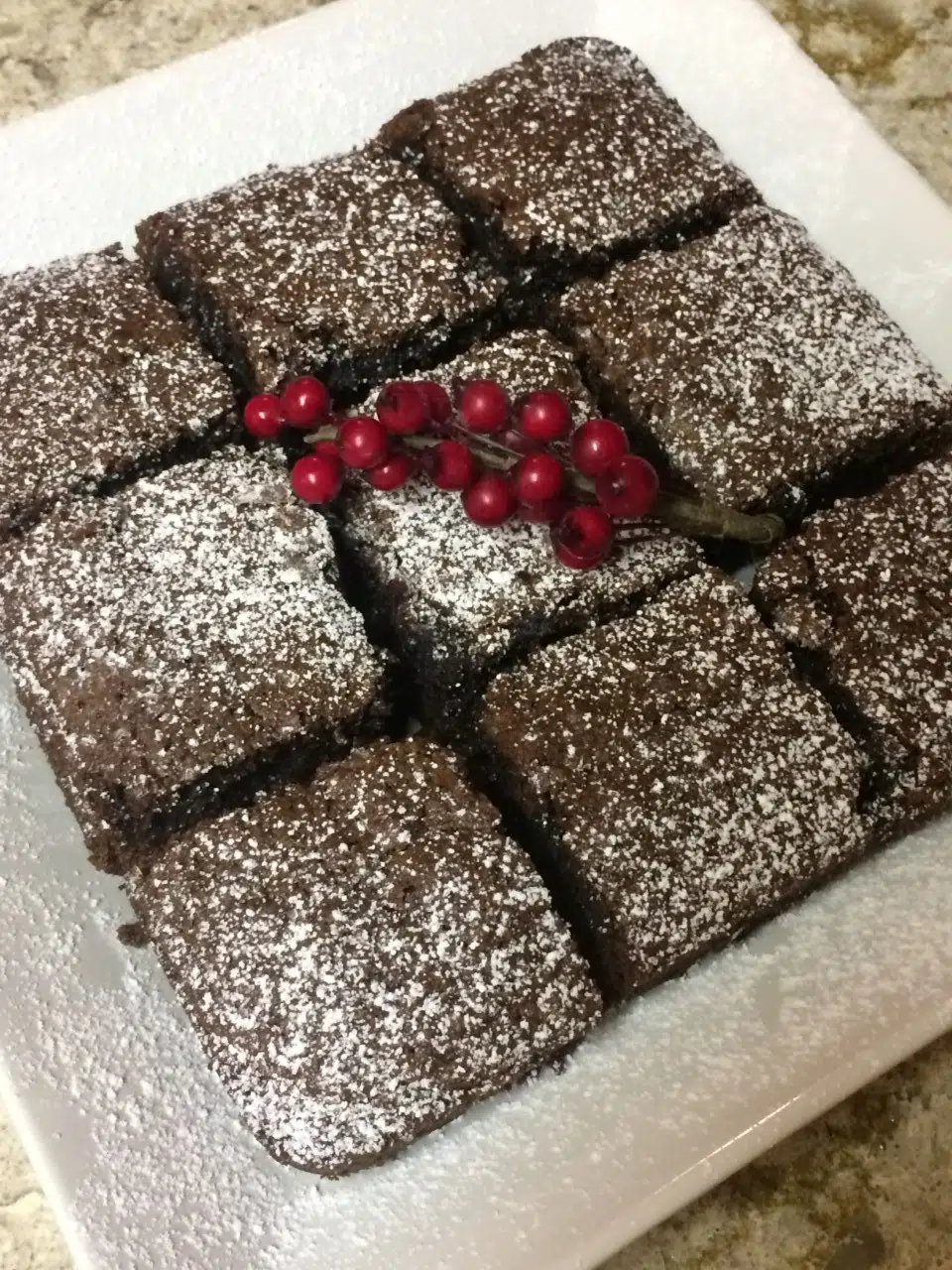 Today is brownie day so I thought it was fitting to bring in School Day Brownies.  Thanks to Margaret Holmes from Invermay for sharing her recipe with me.  These turned out great!  It was hard to just have one.

School Day Brownies                                                         
¾ cup brown sugar
¾ cup white sugar
⅔ cup butter or hard margarine
3 large eggs, beaten
¾ cup flour
⅓ cup cocoa
½ tsp. baking powder
icing sugar
Preheat oven to 350°F.  Combine first three ingredients in saucepan.  Heat and stir on medium until butter is melted.  Remove from heat.  Let stand for 10 minutes.
Add eggs and stir well.  Add flour, cocoa, and baking powder; stir well.
Spread into greased 9ʺ x 9ʺ pan.  Bake for 30 minutes.
Cover with foil and bake another 20 minutes or until wooden toothpick comes out clean.  Let stand until cooled.  Dust with icing sugar.
Margaret wrote: These are so easy and so good.
*Thank you to the Yorkton Co-op for providing the ingredients.