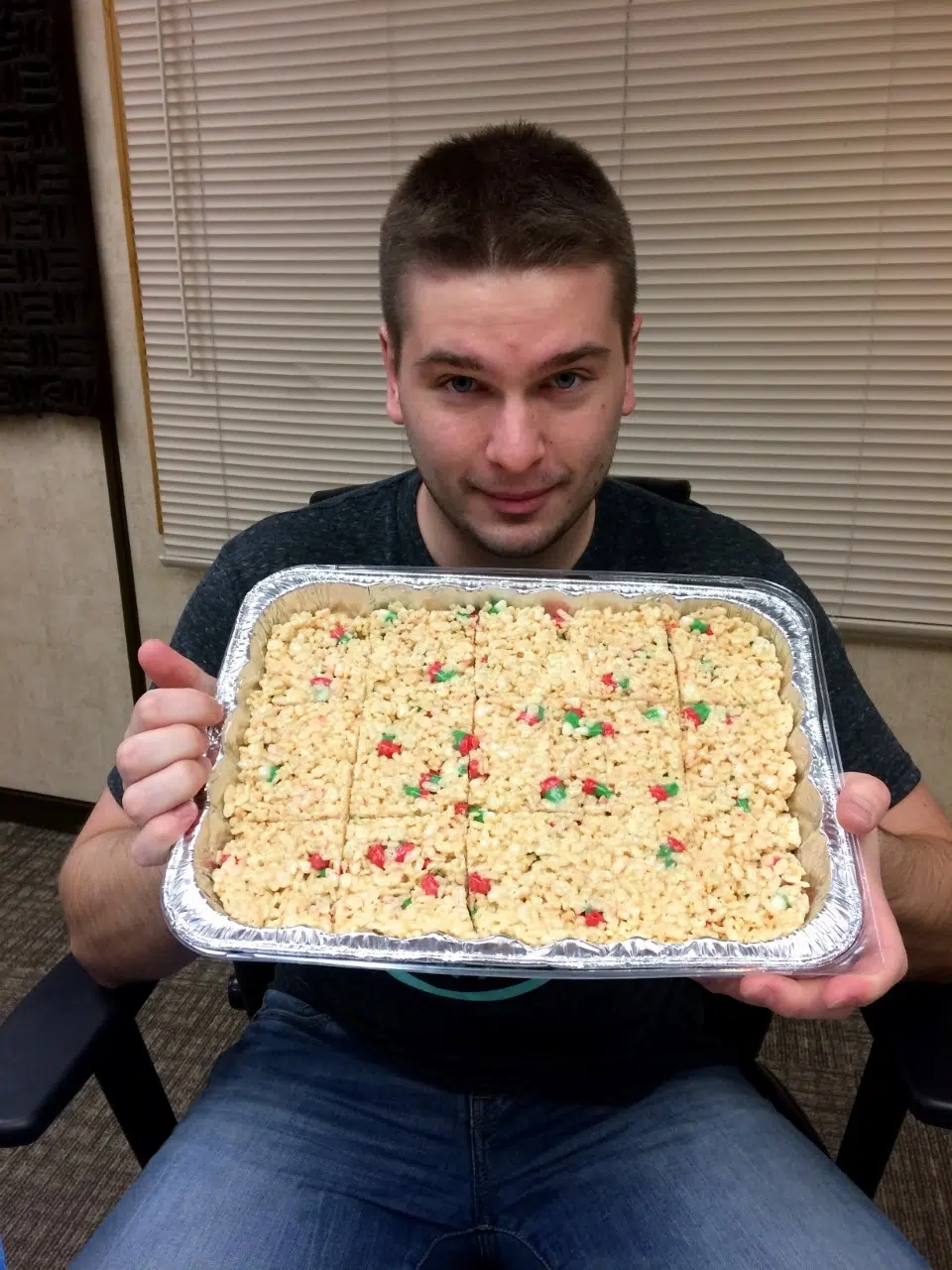 This week Nick Kaczmar, our evening and weekend announcer took a turn at baking.  He's really never baked anything before so I thought this recipe from Minni Yaworski from Saltcoats was perfect for him to try.  It's essentially Rice Krispie squares and Minnie wrote saying it's a perfect way to use up some left over Halloween candy or Christmas candy.
Crispy Rice Candy Corn Treats
4 Tbsp. butter or margarine, melted
1 – 10 oz. bag marshmallows
¼ tsp. salt
6 cups crispy rice cereal
1 cup candy corn
Grease a 9" x 13" baking dish with butter or margarine. Set aside. In a medium saucepan over low heat, melt butter. Once melted, add marshmallows and salt. Stir until the marshmallows have completely melted.
Remove from heat and fold in cereal and candy corn until completely coated.
Pour the mixture into the greased baking dish and smooth out evenly with well greased fingers. Allow to cool completely before cutting into squares.