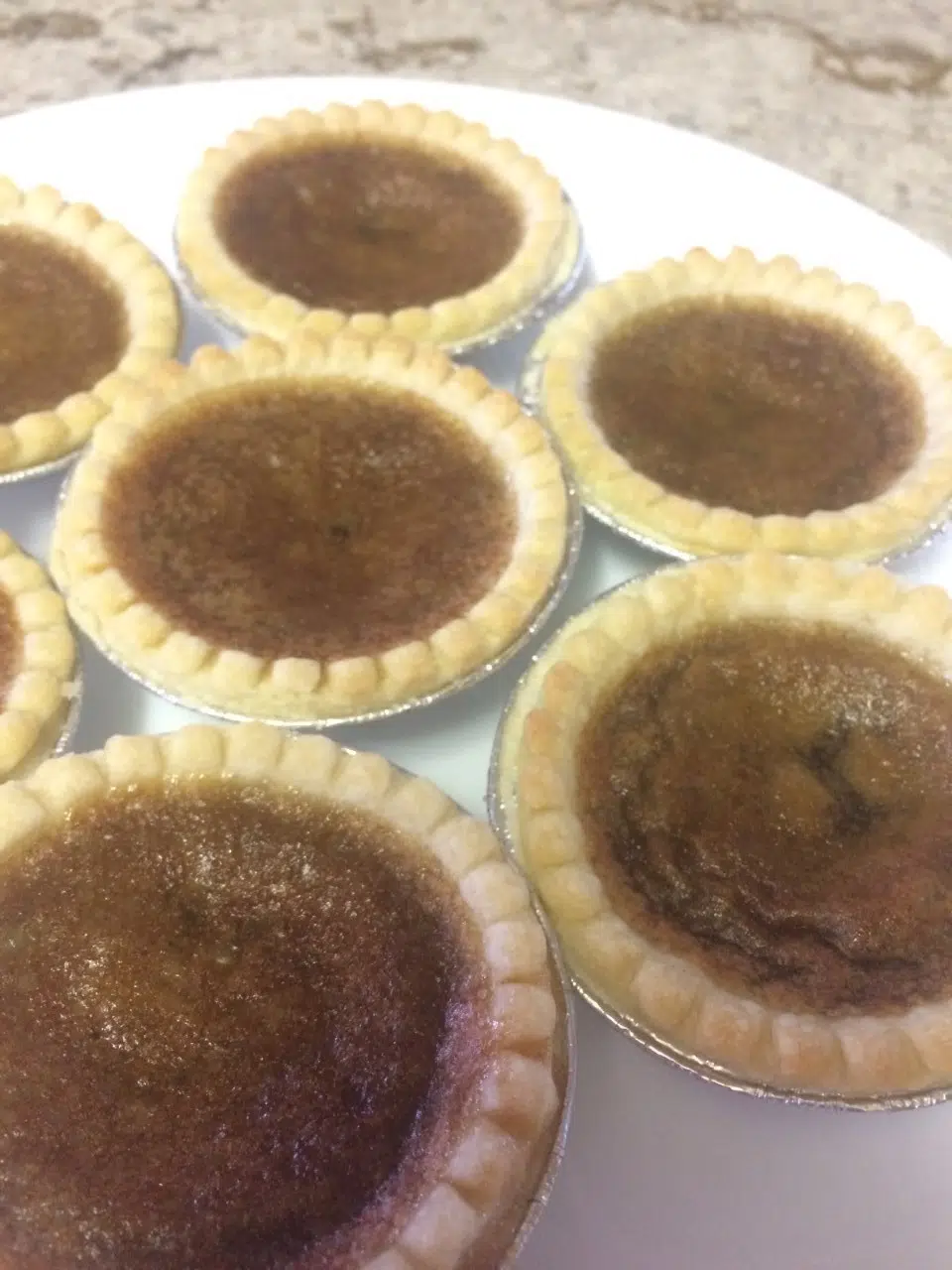 This weekend I did a ton of baking and cooking.  Some great recipes are coming your way.  Big thank you to Brenda Popoff from Benito for sending me her recipe for Butter Tarts!
Butter Tarts
3 eggs, well beaten
1 cup packed brown sugar
½ cup walnuts
1 tsp. vanilla
¼ cup butter, melted
⅔ cup currants or raisins
Preheat oven to 450°F.  Make tart shells out of pie crust.
For the filling, beat eggs then add brown sugar, walnuts, vanilla, and butter; mix well.  Divide currants or raisins evenly between tart shells.  Pour filling over currants or raisins.
Bake for 8 minutes at 450°F.  Then reduce temperature to 350°F and bake until tarts are brown.  Makes 20 tarts shells.
Brenda wrote: I fill the tart shells completely full and when it cooks down there is still a lot of filling.  I omit the walnuts because of allergies.   A retired cook from a restaurant in Edmonton gave me this recipe.
*Thank you to the Yorkton Co-op for providing the ingredients.