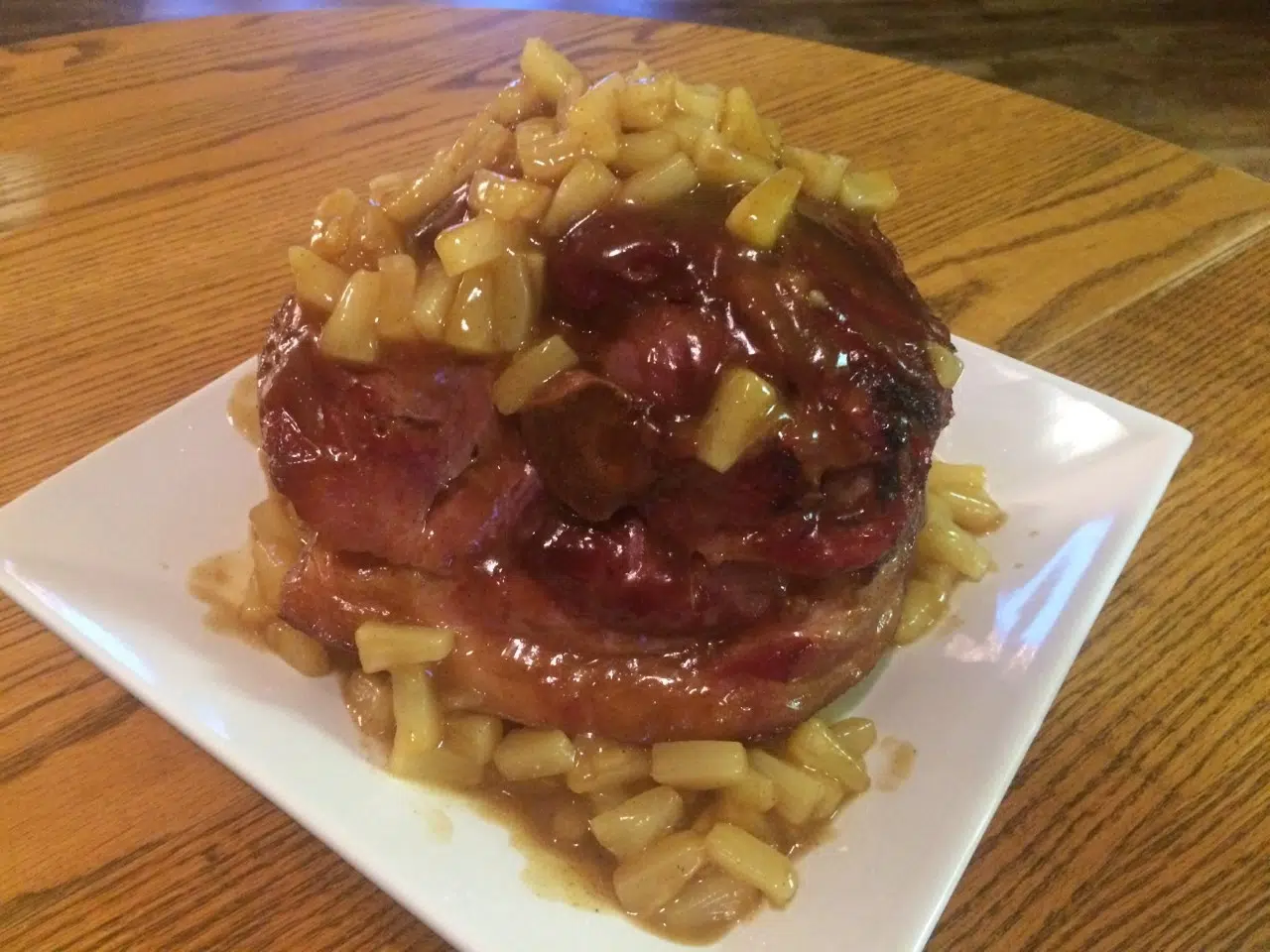 With the GX94 Christmas Goodies, I get all sorts of recipes.  Recipes you could make for every meal of the day, great recipes for entertaining and I love getting to see what is on your table at Christmas time.  Today's recipe is the ultimate dish to serve at Christmas time.  I've made ham lots of times, usually in a slow cooker with a can of 7-Up, easy.  But this ham, with the glaze is absolutely fantastic and so special!  I was so excited to eat it that I even forgot to add the oranges at the end.   Huge thank you to Colleen Wihnan from Preeceville for sharing this with me. 
Citrus Glazed Ham
1 fully cooked ham, bone-in
½ cup orange juice, divided
1 tsp. Chinese five spice
1/3 cup packed brown sugar
1 Tbsp. honey
4 tsp. cornstarch
2 medium oranges, peeled and sectioned
1 can pineapple tidbits, drained
Preheat oven to 325 F. Place ham on a rack in a shallow roasting pan. Cover and bake for 2 ½ to 3 hours or until a thermometer reads 130 F.
In a saucepan combine ¼ cup orange juice and Chinese five spice; bring to a boil. Reduce heat; simmer uncovered for 1 to 2 minutes until thick. Stir in brown sugar and honey.
In a small bowl, mix cornstarch and remaining orange juice until smooth; stir into brown sugar mixture. Return to a boil stirring constantly; cook and stir for 1 to 2 minutes or until thick. Remove ham from oven. Brush with half of glaze. Bake uncovered for 15 to 20 minutes, or until thermometer reads 140 F. Just before serving stir oranges and pineapples into remaining glaze; heat through. Serve with ham.
Colleen wrote: You can use alternate spices, example onion or garlic powder. This recipe is in memory of Grandma Anne Tzupa.
*Thank you to the Yorkton Co-op for providing the ingredients.