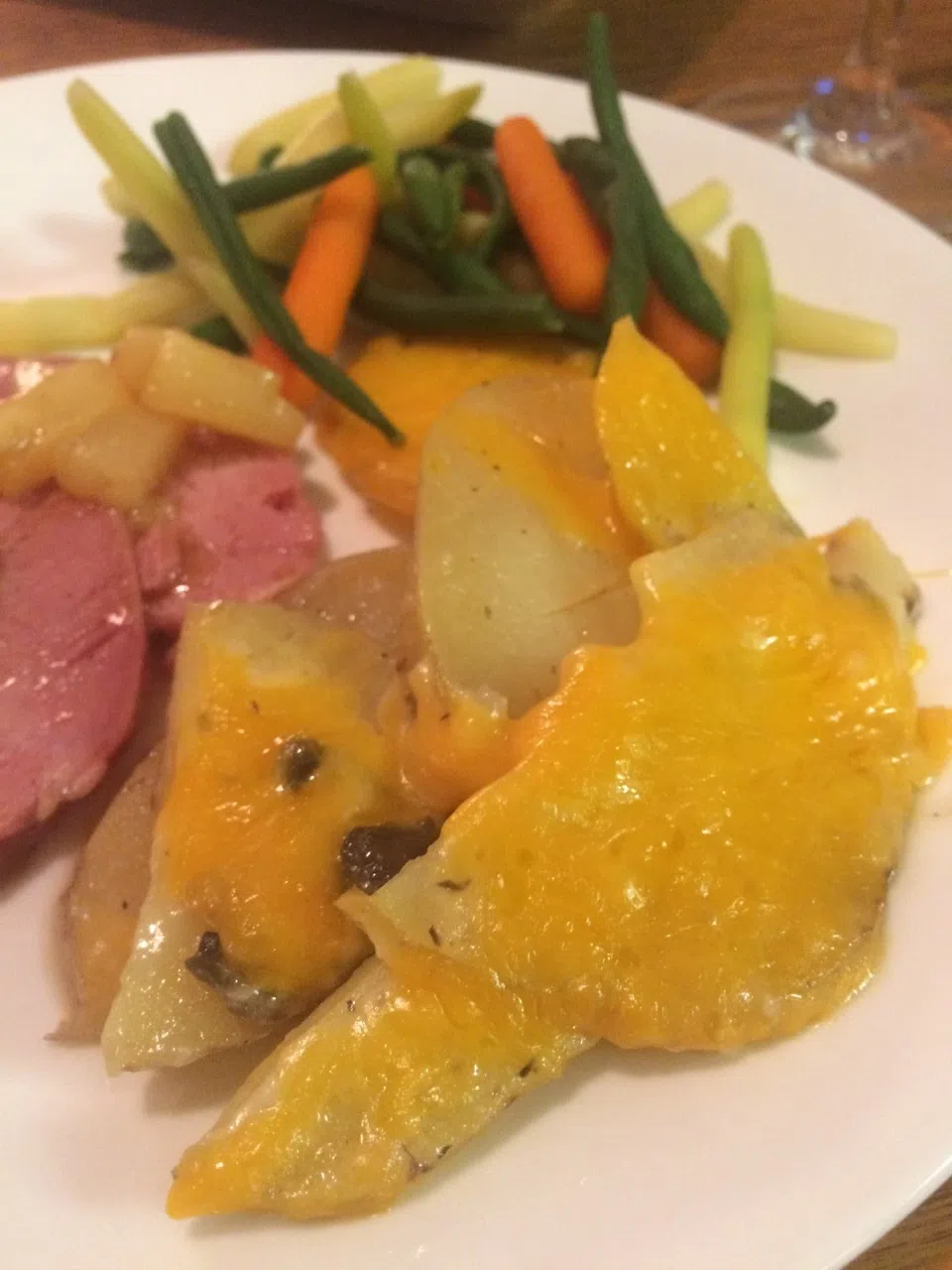 If you are planning on making yesterday's recipe this weekend, Citrus Glazed Ham, I have something perfect to go with it.  Scalloped Potatoes.  Thank you to Brenda Popoff from Ebenezer for sending me her recipe.  I'm a fan of potatoes, especially potatoes that call for a layer of cheese on top!   
Scalloped Potatoes
5 Tbsp. oil or butter
¼ cup onions, chopped
½ cup mushrooms, chopped
6 cups potatoes, sliced
salt and pepper to taste
1 can cream of mushroom soup
1 cup water
cheddar cheese, grated
Preheat oven to 350 F. In a small roaster put oil or butter. Add onions and mushrooms and brown.
Add potatoes and toss with fried mixture. Season with salt and pepper.
In a small bowl whisk mushroom soup with water. Pour over potatoes. Cover and cook for 1 hour or until potatoes are soft.
Cover potatoes with grated cheese and return to oven until cheese has melted.
Brenda wrote: Enjoy!
Tonya here:  As you can tell from my pictures I did this a little differently, just because I didn't have a small roaster and my large one had the ham in it.  I fried the onions and mushrooms in a frying pan and then I used a glass casserole dish to bake the potatoes.  Either way these were fantastic!

*Thank you to the Yorkton Co-op for providing the ingredients.