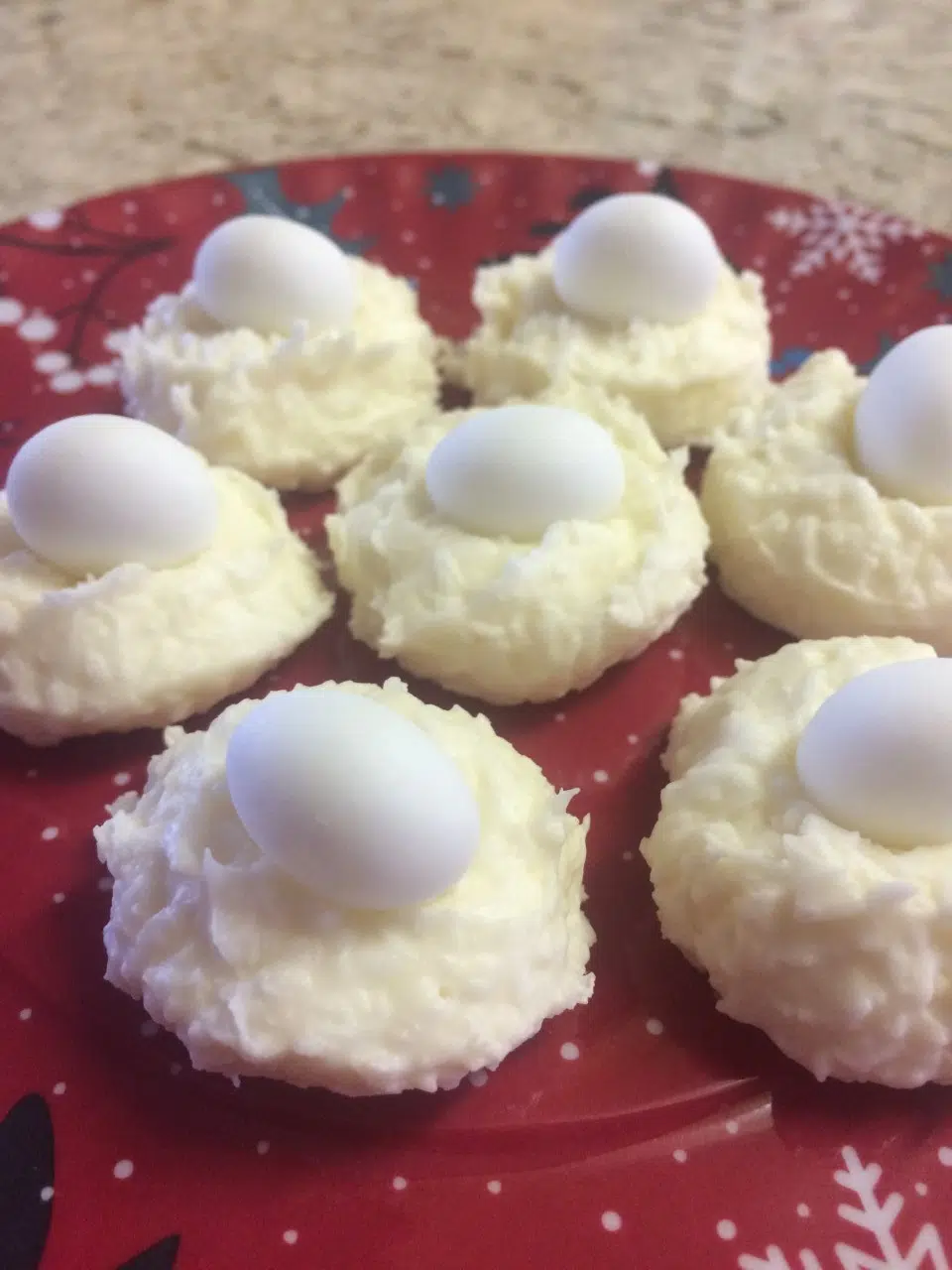 When I was in Roblin with the GX94 Christmas Goodies cookbook, Marg West from Roblin stopped by the Parkway Co-op and gave me her family's favourite Christmas recipe.  These are so easy to make and so delicious.  Who wouldn't want to eat cream cheese and icing sugar!  It's super hard to just eat one.
Scott's Favourite Christmas Dainties
2 cups icing sugar
4 oz. cream cheese
1 cup fine coconut
½ tsp. almond extract
pinch of salt
1 pkg. dinner mints
In a large bowl mix all ingredients, except for the dinner mints, together.
Roll into small balls and flatten slightly.
Top with a a dinner mint. They freeze well.
Marg wrote: This is a traditional West family recipe that her mom used to always make.
Tonya here:  I put mine in the fridge to harden up before eating.
*Thank you to the Yorkton Co-op for providing the ingredients.