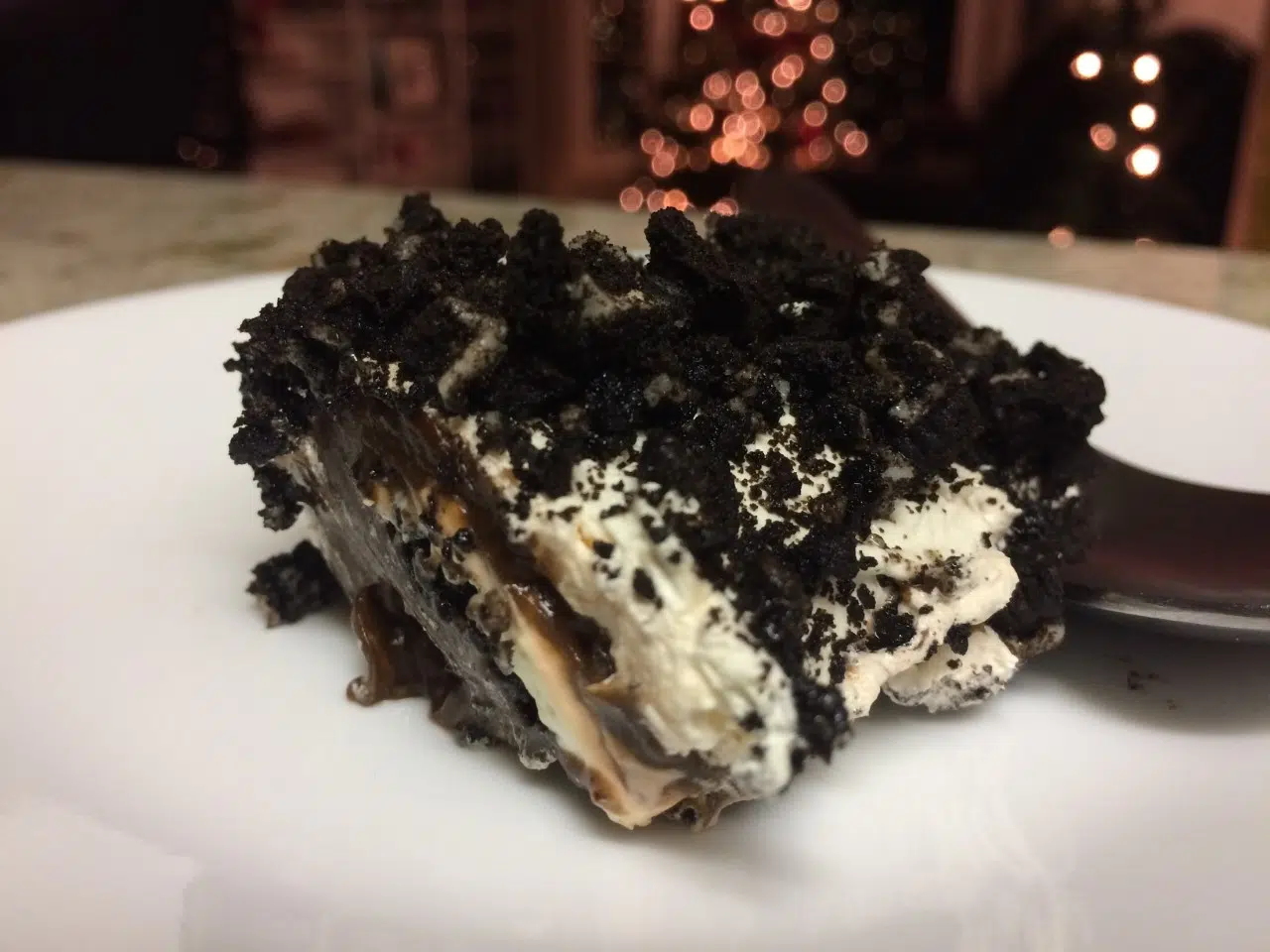 You know you need to make a recipe when one layer is Oreo cookies, the next is cream cheese and sugar, the next is chocolate pudding, and the next is Cool Whip.  I mean how does it get better than that?  Thank you to Linda Scobie from Kamsack for sending me her family's favourite.
Oreo Lasagna
1 pkg. instant chocolate pudding, prepared
1 pkg. Oreo cookies, crushed
4 Tbsp. butter, melted
1 – 8 oz. pkg. cream cheese, softened
¼ cup sugar
2 Tbsp. milk
1 ½ cups Cool Whip
Spray a 9ʺx 13ʺ pan with cooking spray.  Prepare pudding as per package instructions.  In a food processor or a freezer bag, crush Oreo cookies.
Set aside 1 cup of crushed cookies.  In a small saucepan melt butter over medium heat.  In a medium bowl mix remaining crumbs with melted butter.  Press into bottom of prepared pan.
In another bowl combine cream cheese, sugar, milk and 1 ¼ cup of Cool Whip.  Beat until smooth. Spread mixture over Oreo layer.
Spread pudding over cream cheese layer.
Spread remaining ¼ cup of Cool Whip on top.  Sprinkle remaining 1 cup of crushed Oreo cookies on top.  Refrigerate for at least 4 hours or overnight.
Linda wrote:  We prefer a layer of mini chocolate chips on top in my house.  I use all of the crushed Oreo cookies for the bottom curst and then layer the top with mini chocolate chips.  This is my family's favourite dessert.  We make it often.
*Thank you to the Yorkton Co-op for providing the ingredients.