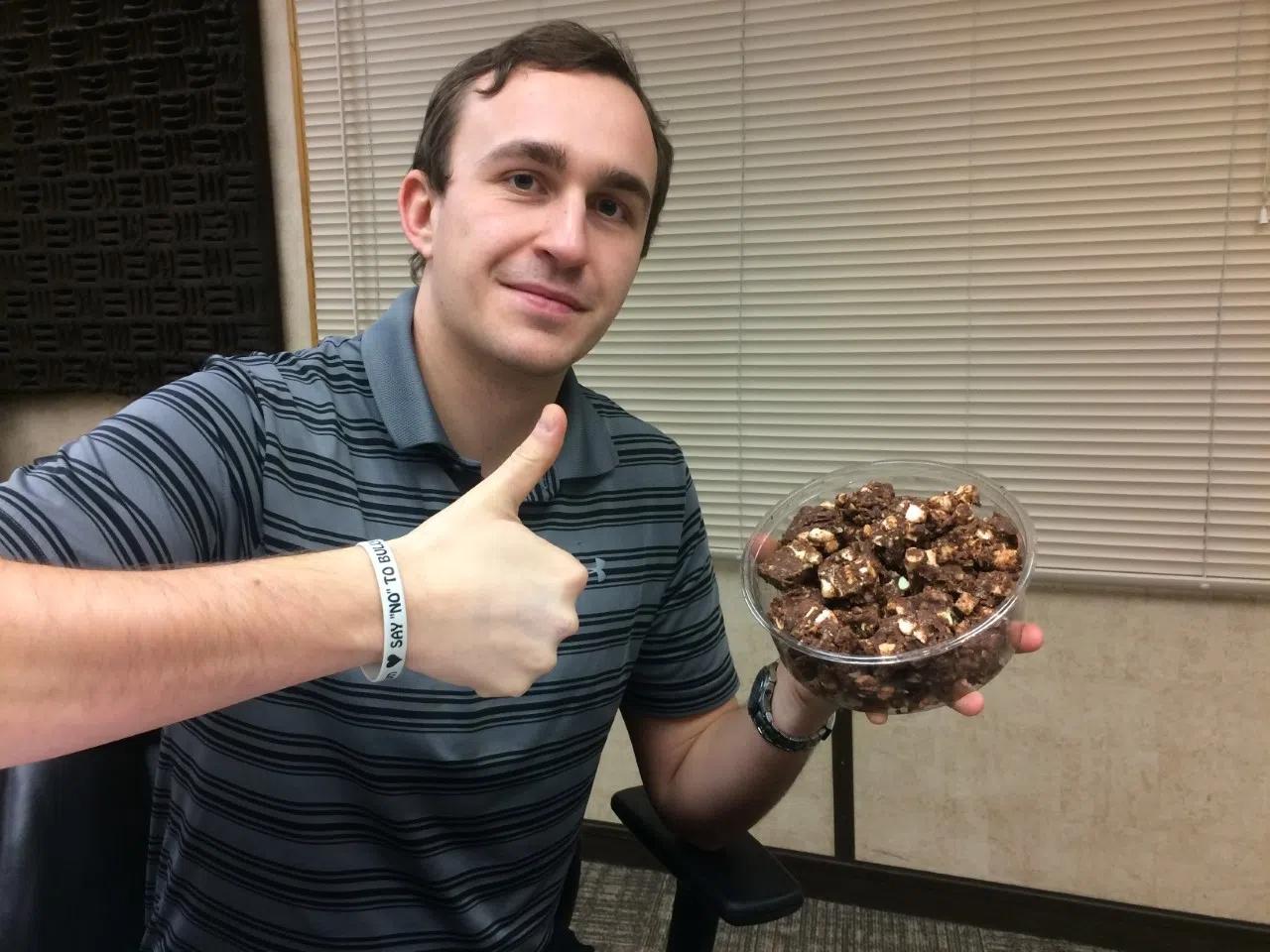 Benny Walchuk our GX94 Sports Director was the last one to step up to the plate and bake.  He would like to thank his Auntie for letting him use her kitchen and I think most of the ingredients he needed.  Benny made sure she took a lot of picture of him to prove that he made this all by himself.   Thanks to Dale Hartle from Rockford for sending me her recipe.  They turned out great. 
Chocolate Bar Slice
1 ½ cups semi-sweet chocolate chips
½ cup Peanut Butter
½ cup butter
1 cup Rice Krispies
½ cup walnuts, optional
1 cup coconut
1 pkg. miniature white marshmallows
In a medium sauce pan on medium heat melt chocolate chips, Peanut Butter, and butter; cool.
Add Rice Krispies, walnuts, coconut, and marshmallows.
Mix. Grease an 8 inch square pan.
Pack mixture in pan and cool.  Cut into squares.  Freezes well.