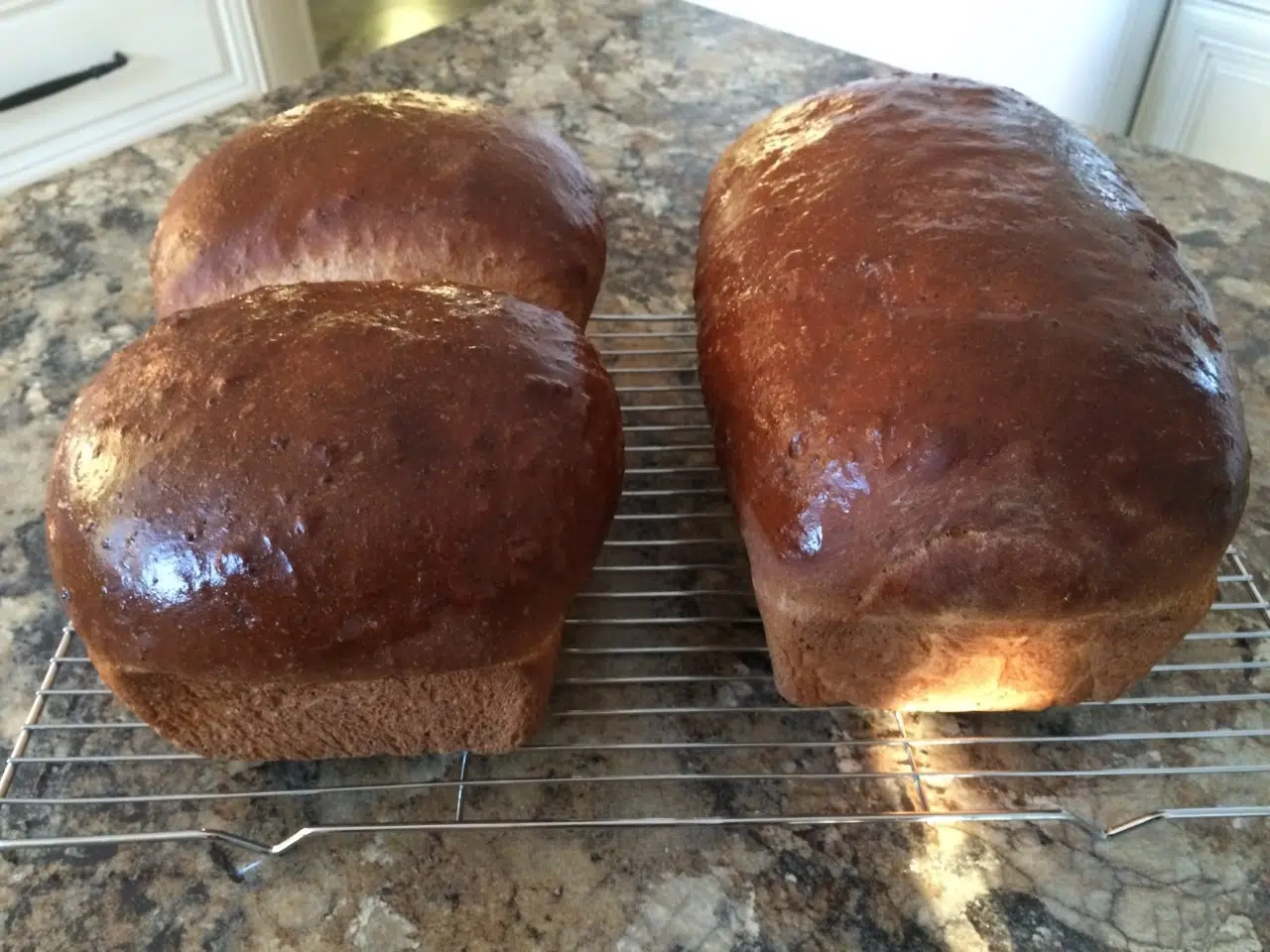 This is a traditional recipe from Nova Scotia.  Janet Ryan from Tantallon, originally from Nova Scotia gave it to me.  I got my mom to help me make the bread, to make sure it would rise properly and I wouldn't mess it up.  Good thing I did because the bread turned out perfectly.  My mom is originally from Nova Scotia too, and she said the bread reminded her of home.
Homemade Brown Bread
2 cups lukewarm water
1 tsp. sugar
2 Tbsp. yeast
1 cup rolled oats
3 Tbsp. shortening
2 Tbsp. brown sugar
¼  –  ½ cup Fancy Molasses
2 tsp. salt
1 cup hot water
7 cups flour
In a small bowl, combine lukewarm water and sugar.  Add yeast and let sit for 5 to 10 minutes for yeast to foam.
In a large bowl combine oats, shortening, brown sugar, molasses, and salt.
Pour hot water over.  Stir to combine and leave to cool.
Add yeast mixture to oats mixture.  Stir together.  Add flour 1 cup at a time until you get soft dough, saving ½ cup of flour when kneading.  Turn dough out on cupboard and continue to knead for 10 minutes, until dough is smooth and elastic.
Form into a ball and let rise in a greased bowl for 1 hour in a warm place.
After 1 hour, punch down dough; form into loaves and let rise until double in size.
Preheat oven to 375°F.  Bake for 30 to 35 minutes or until golden brown.
*Thank you to the Yorkton Co-op for providing the ingredients.