I needed an end table. If you need an end table here are thorough instructions so you can have an end table too.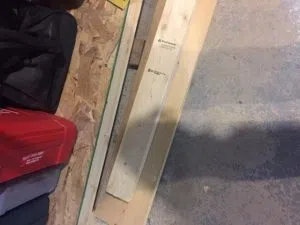 Step one. First you need materials. I used a 2×4 stud that was kinda crooked and generally crummy and a plank of 12×3/4 pine that was cupping. I also used glue, and pocket hole screws.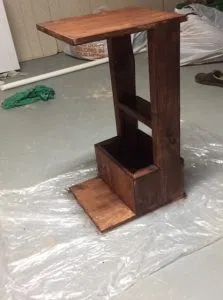 Step two. I'm not your boss so I can't tell you what measurements to make, do what feels right. Cut and attach lumber to your satisfaction.
Now we start finishing, to maintain a rustic, rough appearance only sand to 80 grit…don't want it too smooth! Once slightly sanded apply stain from that one can of stain you have. Let it sit for a while.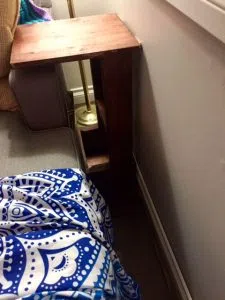 There you have it, a little end table that can help maximize space. I'm glad I could help.