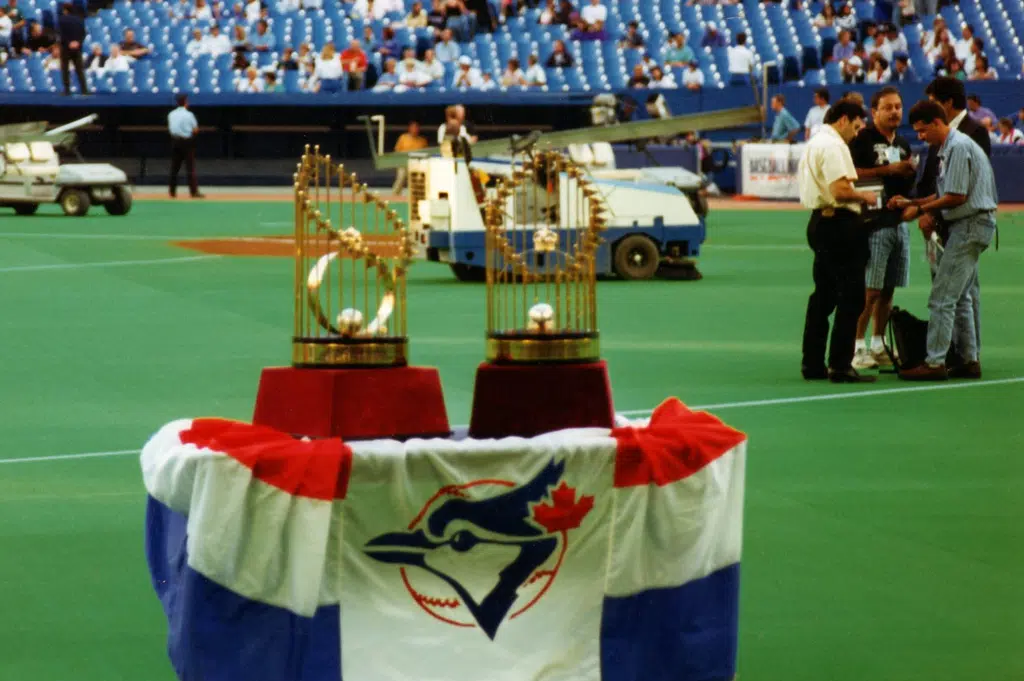 I have been patiently waiting for the Toronto Blue Jays to turn things around. I think that happened this past weekend with their first series win of the year and it only took a month to do it. Watching the Jays yesterday they started looking like the team we are used to seeing these past couple of years with timely hitting and late come from behind wins. I am thinking about submitting what I think would be the ideal World Series Parade Route. Oh and you can see where I will be placing my chair, right near the end so I can go and check out the CN Tower after and then head over to Gretzky's for lunch.

Here is the National parade route.

Did I miss something?