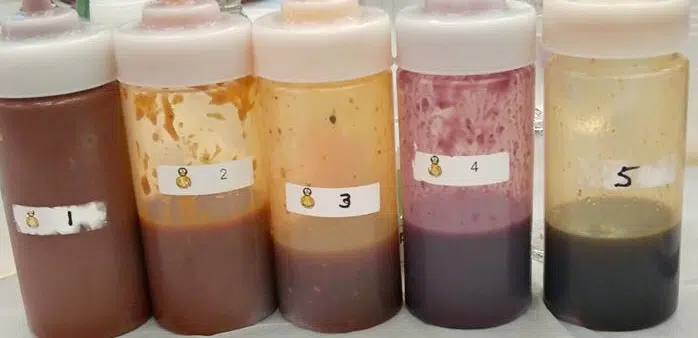 Friday night was the Ducks Unlimited BBQ dinner in Yorkton and they held their annual media BBQ Sauce competition. Craig Wallebeck and myself came in second with the GX94 Hey Porter BBQ sauce, it was the number 5 bottle on the tables. I had requests for the recipe so here it is enjoy.
GX94 Hey Porter BBQ Sauce:

1 Cup firmly packed dark or light brown sugar
1 Cup Porter beer, reduced to 1/2 cup
1/2 Tablespoon jerk seasoning blend
1 Teaspoon lime zest
2 Tablespoons lime juice (preferably fresh)
2 Tablespoons soy sauce
1 Teaspoon fresh grated ginger
2 Garlic cloves, minced
1/4 teaspoon liquid smoke.
Combine everything and simmer over medium heat 10-20 minutes, or until slightly thickened.