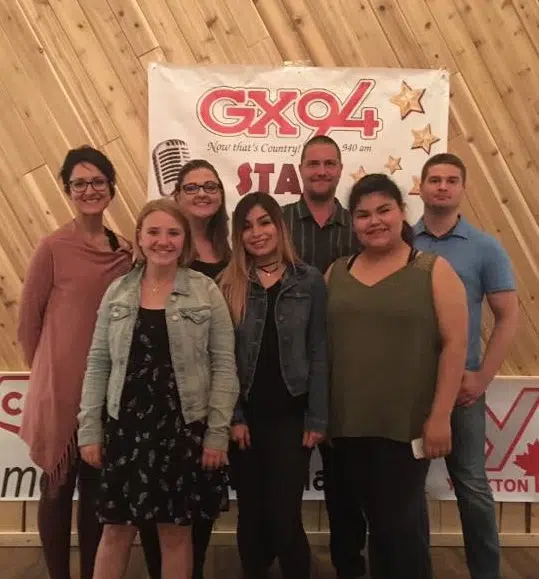 Our second night of the 2017 GX94 Star Search Preliminaries was this past Friday night at Rawhides in Stenen.  It was another great night of fantastic talent.
Big congratulations to our 6 semi-finalists (from left to right):
Desiree Nieckar from Rama
Katie Morgan from Saltcoats
Jenn Haas from Yorkton
Allison Strong from Prince Albert
Thomas Hazlett from Pelly
Rebecca Strong from Prince Albert
3 of these semi-finalists will be performing Saturday June 10th in Churchbridge at the Churchbridge Curling Rink and 3 will be performing Friday June 16th in Broadview at the Broadview Community Hall.