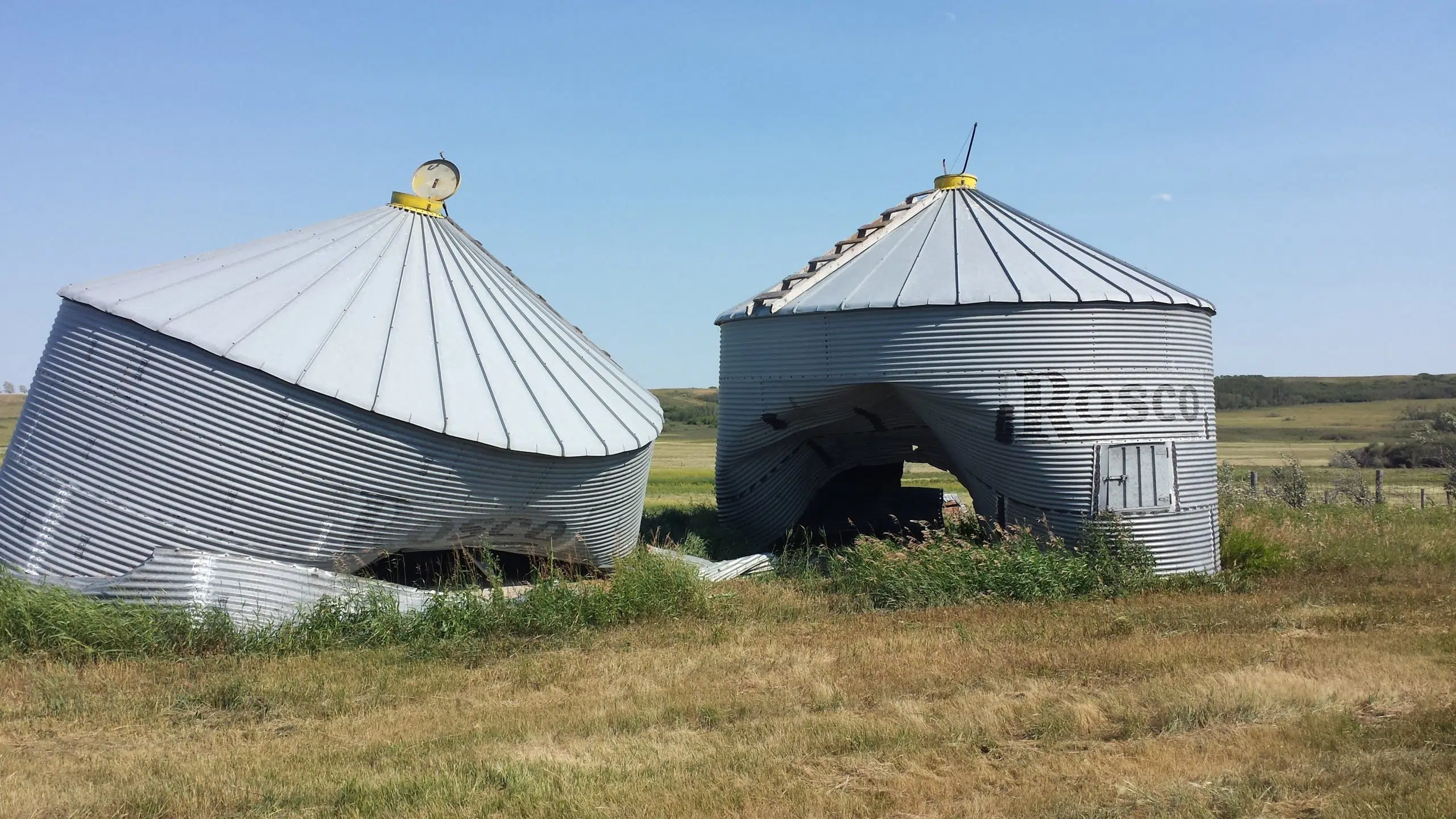 Indian Head RCMP are probing a report of significant damage done to two steel grain bins, southeast of Indian Head.
RCMP say the incident, which caused about $12-thousand to $16-thousand dollars worth of damage, occurred between June 26th and 29th.
After initial investigation, Mounties state it appeared as though one bin was struck by a vehicle, and the other bin was driven through by the same vehicle.
They believe a Chevrolet was involved.
No grain was stored in these bins at the time.