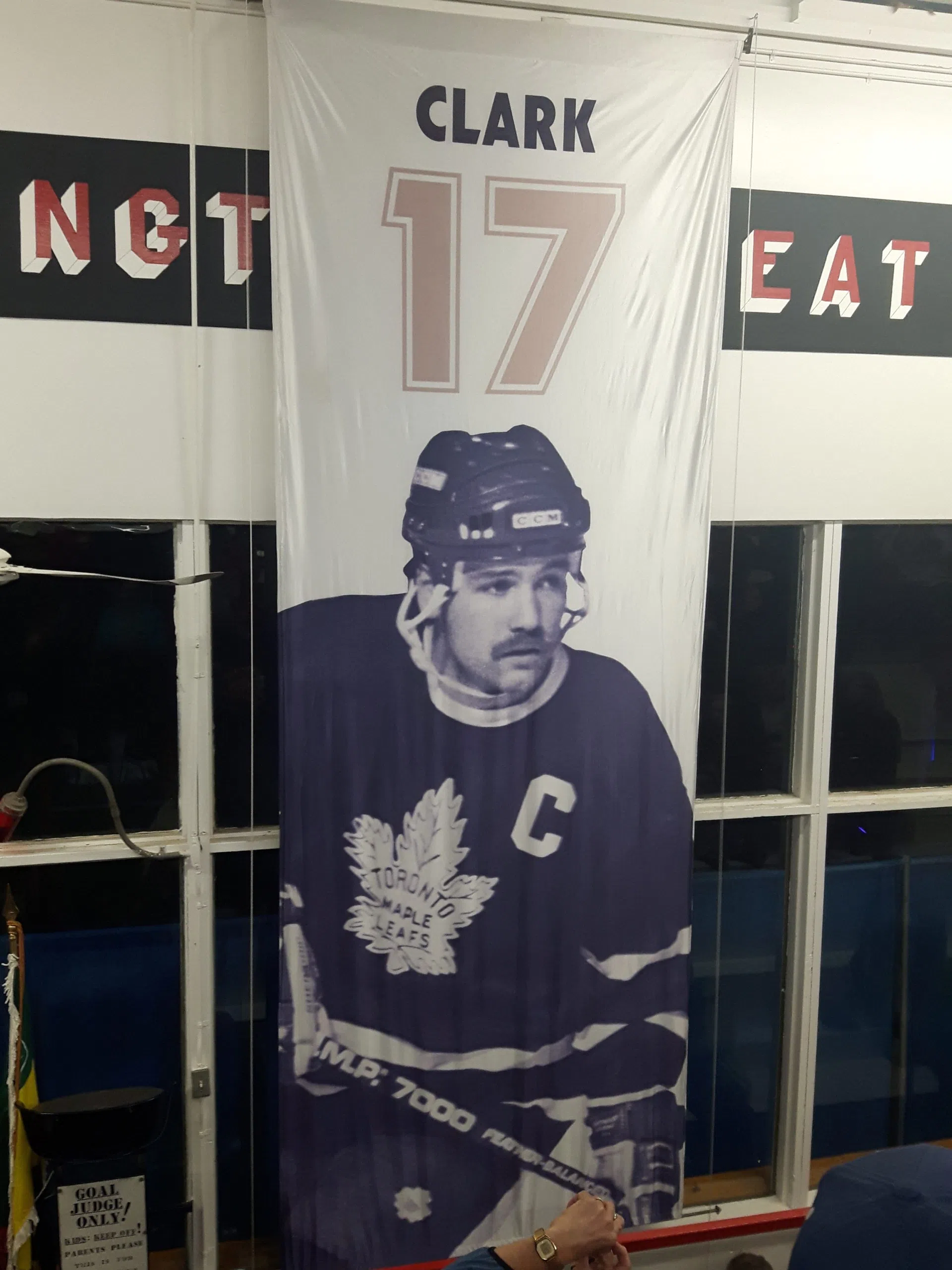 The Kelvington Rec Arena was packed with residents and hockey fans as they all got to see former Maple Leaf captain Wendel Clark.
Saturday was "Wendel Clark Day" to celebrate the contributions and success he brought to the small town.
Clark's number 17 was raised at the rink, along with the chance for everyone to get autographs and a picture with one of the greatest Leaf players of all-time.
The day concluded with a supper, auction and dance with all proceeds going to the Kelvington Rec Arena.
Known for his toughness and passion for the game, Clark played 15 seasons in the NHL.
The first overall pick in the '85 draft scored 564 points in 793 career NHL games – 608 of those games and 441 of those points with the Leafs.