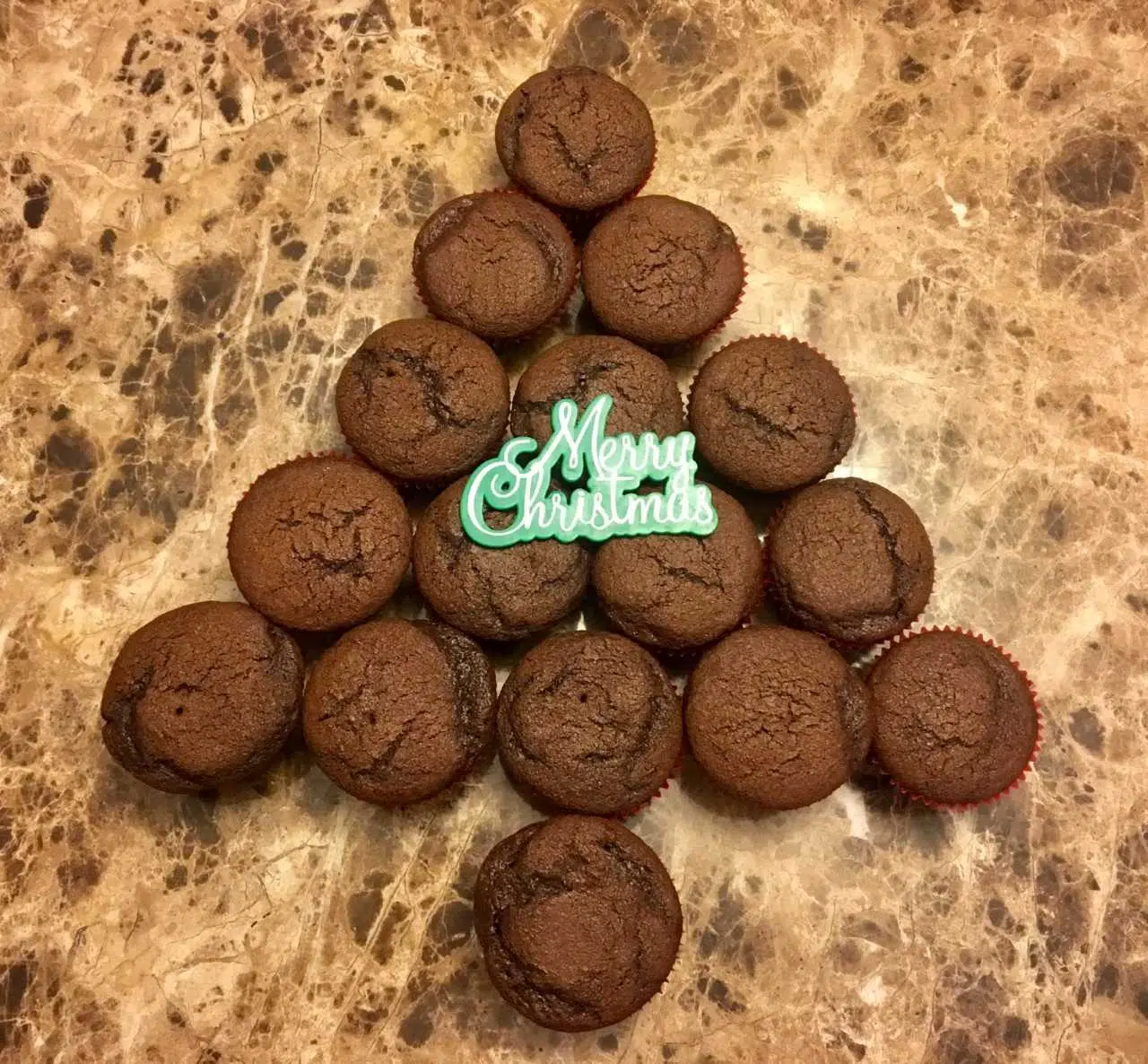 This year GX94 announcers are making something for the GX94 Christmas Goodies Cookbook. I made One Bowl Chocolate Cake Cupcakes with the recipe from Dale Hartl from Rockford Sask. The recipe calls it a cake but you can make it into cupcakes as well so I decided to make cupcakes. They are so delicious, moist, and best of all fairly easy to make.
One Bowl Chocolate Cake
1 1/2 cups sugar
1 3/4 cups flour
1/2 cup cocoa
1 1/2 tsp baking powder
1 tsp baking soda
3/4 tsp salt
1/2 cup margarine
2 eggs
1 1/4 cups milk
1 tsp vanilla
Preheat oven to 375 F. Mix all the above ingredients together. Beat for 2 minutes at medium speed of mixer, scraping bowl often. Spread batter in 9×13 inch pan. Bake for 20 minutes or until done. It may take longer depending on your oven, check often. Cool in pan for 10 minutes, remove from pan and complete cooling on rack. Frost when cool. Batter can also be made into cupcakes which I made.