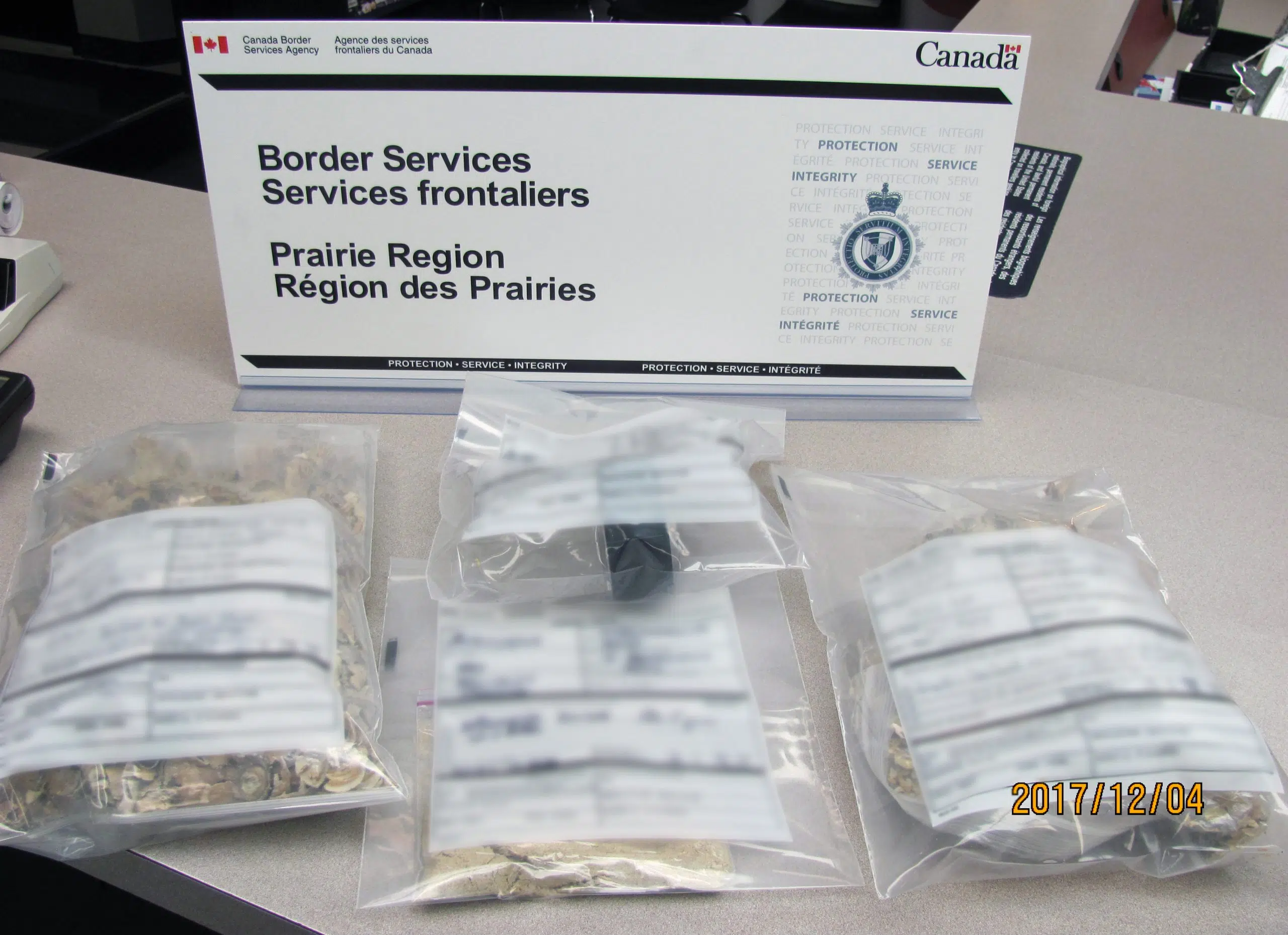 Drugs were seized at the Canada-U.S. Border last week.
The Canada Border Services Agency and RCMP announced the seizure of 694 grams of what's believed to be an opiate known as Doda.
Doda is made from crushed opium poppy pods, and is an addictive substance that has the potential to be harmful when ingested.
The substance was seized December 3rd at the Regway port of entry, where officers intercepted a commercial vehicle hauling produce from California to Regina.
The driver of the truck, a 43-year-old Kamaljit Singh Atwal, of Surrey, B.C., was charged with one count under the Controlled Drugs and Substances Act, and will appear in Regina Provincial Court tomorrow (Tues).