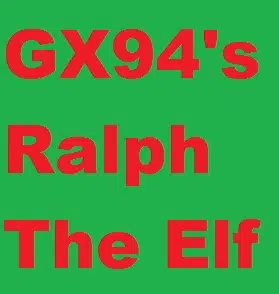 Ralph the Elf made quite the mess on Saturday morning. He decided to toilet paper our Christmas tree before we decorated it. He did a great job.

On Sunday morning we woke up to find the Elf had decided to spend some time with the snowmen.

My boys had a good laugh Monday morning when they saw what Ralph had brought them. I guess it was a little warm in our house haha.

This morning I found Ralph keeping cool in the fridge having a fresh drink. You never know where you will find the little guy. Share pictures of your Elf on the shelf in the comments.