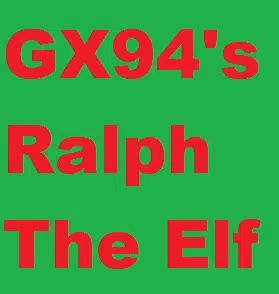 Saturday morning the boys got quite the surprise when they tried to get out of their room. Ralph taped up the door and taped himself to the wall. The boys thought this was hilarious and had fun trying to climb in and out of their room.

Sunday Ralph was just taking it easy hanging around checking out my youngest boys stocking.

This morning I found Ralph rocking out with a couple of buddies.