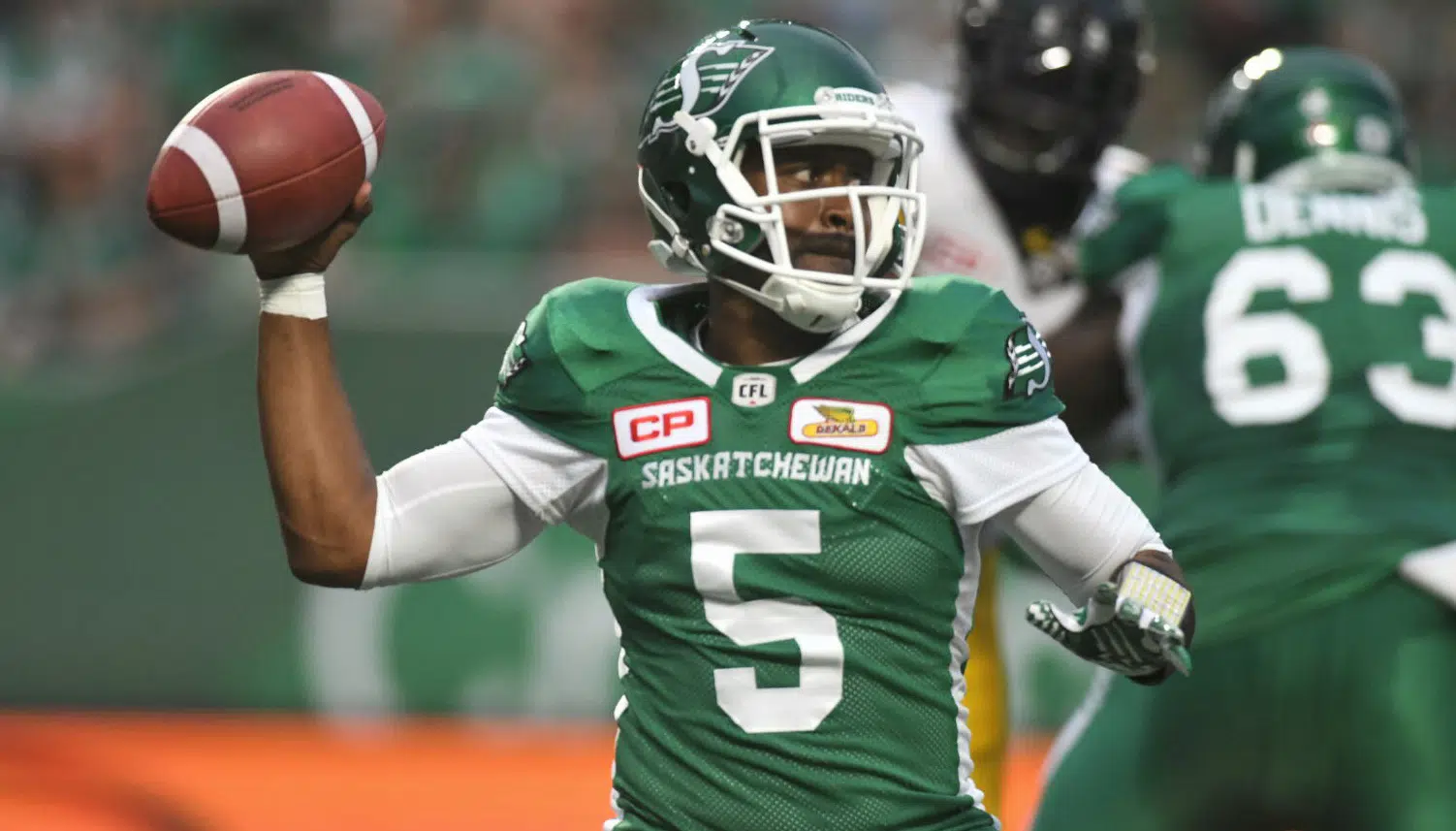 The Saskatchewan Roughriders announced this morning (Thurs) that they have released veteran QB Kevin Glenn.
Glenn, just completed his 17th season in the Canadian Football League.
The moves comes one day after the Riders acquired quarterback Zack Collaros from the Hamilton Tiger Cats for a 2018 2nd round CFL draft pick.
Glenn joined the Riders as a free agent last season and compiled 4,038 yards, 25 touchdowns and only 14 interceptions in 17 starts in 2017.