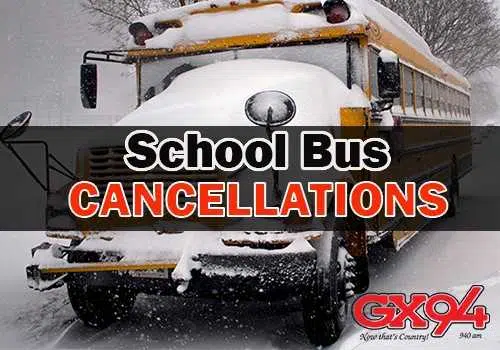 GX94 Cancellations for January 10th 2018
*Good Spirit School Division has cancelled all Rural buses, Yorkton and Melville City Routes will run and schools are open. Dr. Brass Route will not be running. The bus to Columbia School is also not running.
*Sakimay School Buses are cancelled.
*St Henry's Jr & Sr Schools in Melville are open for classes, but buses are cancelled.
*Buses cancelled in the Roblin area today. Due to bus cancellations all Grade 12 provincial exams will continue as scheduled for non-rural students.
* Kakisiwew School on the Ochapowace first nation – Buses Cancelled and School closed. The Head Start and Daycare are closed.
*Cote buses not running.