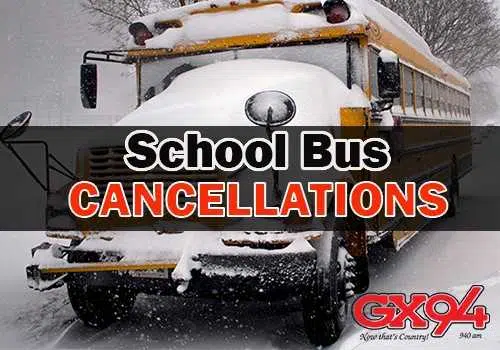 Cancellations for Friday January 12th 2018
**All Good Spirit School division rural bus routes are cancelled.

**Dr. Brass, Yorkton Regional High combined city route, 72-Y cancelled.
**Due to continued extremely icy road conditions all buses in the Roblin area are cancelled for today.  Bus route R8 will run from Grandview to Dauphin.
**Chief Kahkewistahaw school is closed for the day.