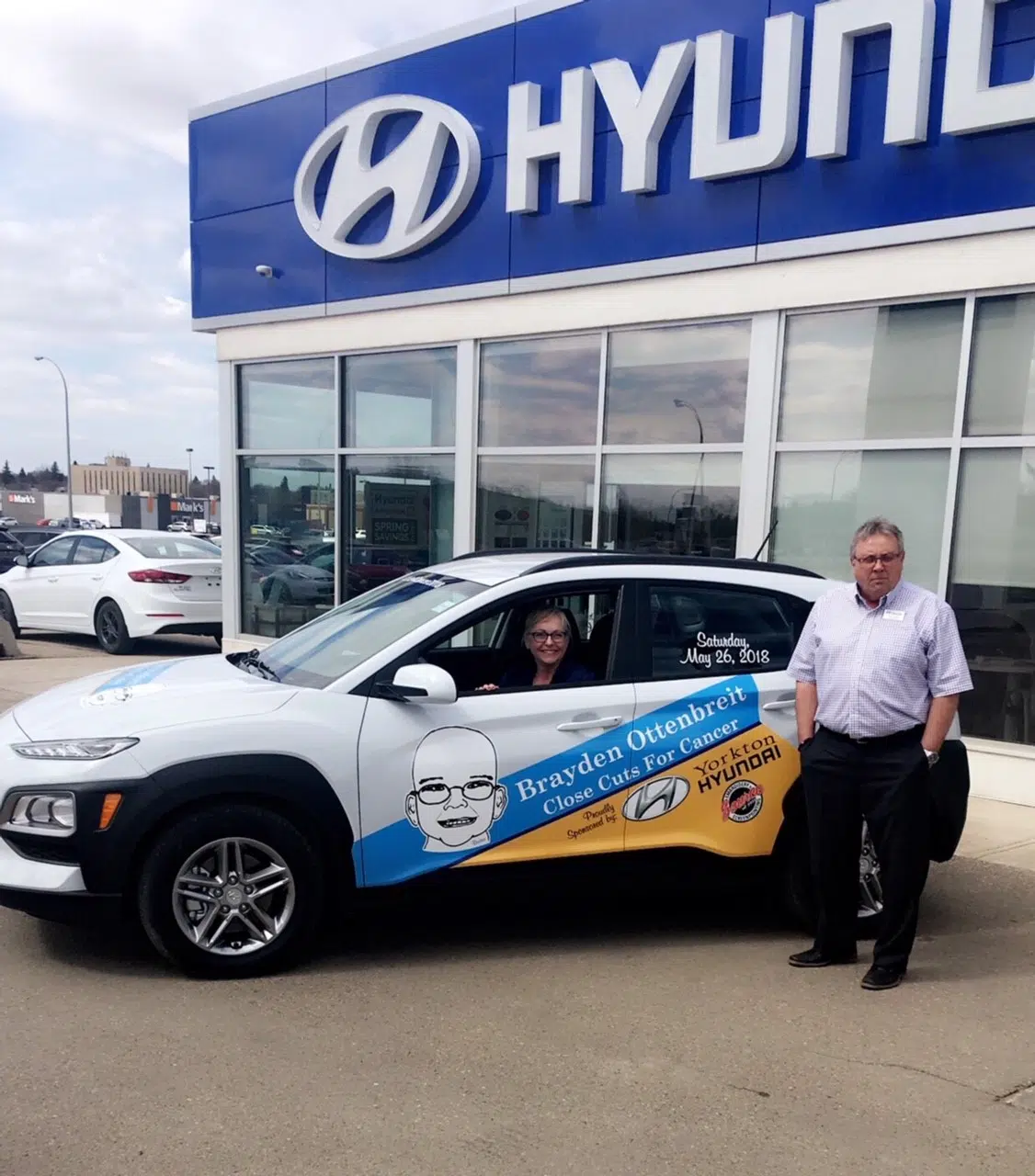 Brayden Ottenbreit Close Cuts for Cancer and Yorkton Hyundai have teamed up for another year.
Close Cuts Co-founder Greg Ottenbreit says the new vehicle provided will make a big difference to the campaign.
"This year he's offered the new Hyundai Kona, which is new in the Hyundai line for her to use. Its bright white with some bright decals on it and I think its going to be a great mobile office for her and be a very visible office for her and to bring more awareness to the event." said Ottenbreit.
Dealer Principle Ron Kaban describes the vehicle they're lending out.
"We're excited to be a part of it as you know we are giving $100 for every new and used vehicle that we sell plus a perogies and sausage cook-off that we're going to have along with the car show. As well my whitewood is helping out and yes we're excited. Last year we raised 15 thousand dollars it was a great job and my staff is geared up to be that this year" stated Kaban.
Yorkton Hyundai provides a new vehicle to Close Cuts every year, to help raise money and awareness for cancer research.
The 2018 Kona will be used to promote the event, which happens on the last Saturday of May each year.