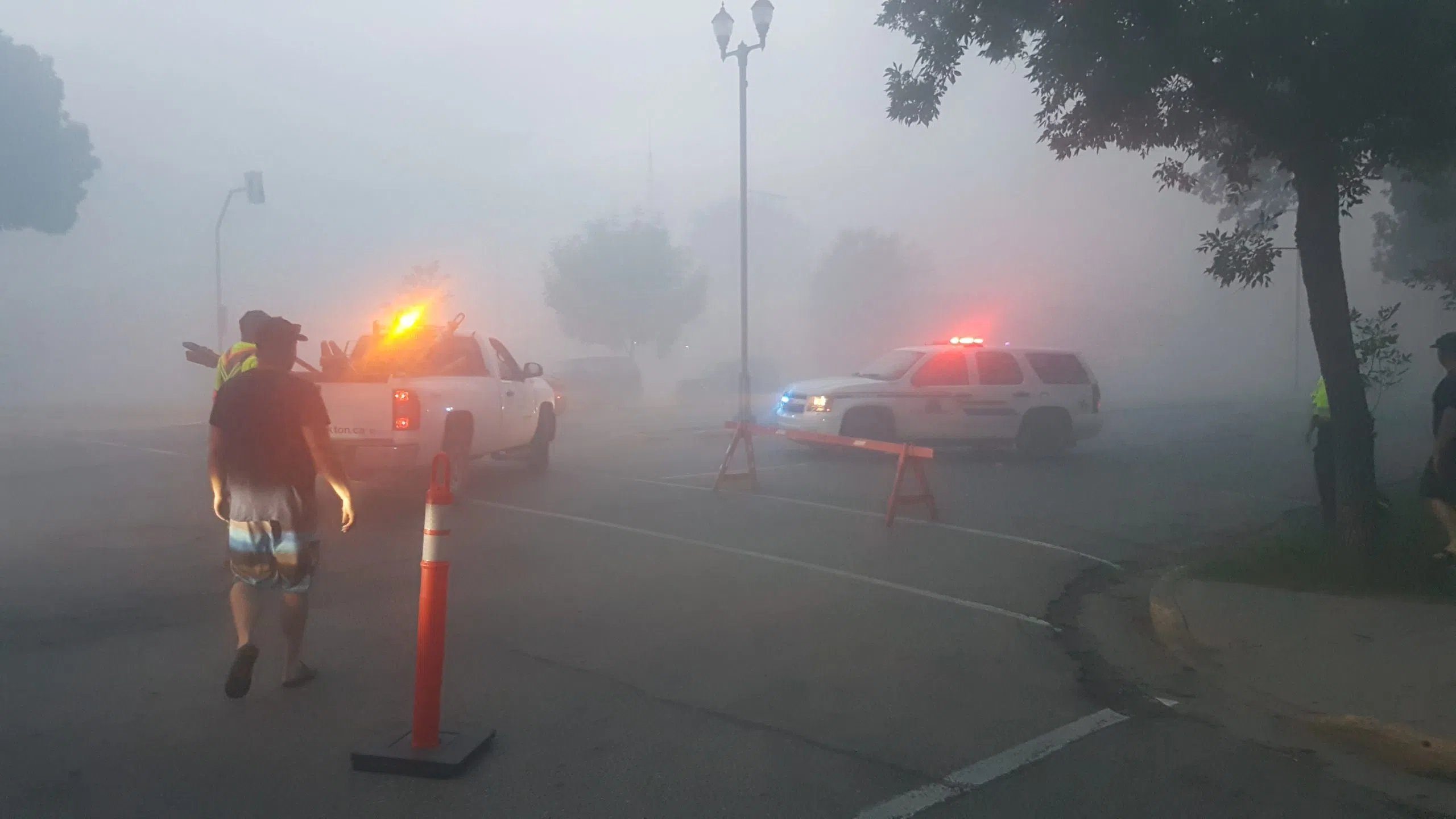 The Yorkton Fire Department fought a structure fire on Dominion Avenue Thursday night (June 21).
Yorkton City RCMP also helped out in closing off a portion of Smith Street.
The fire created thick smoke that covered the area and spread to different parts of the city.
Not much is known about the cause, but it's expected an investigation will be done.
RCMP say accommodations are set up at the Gallagher Centre if anyone is having breathing problems due to the heavy smoke.