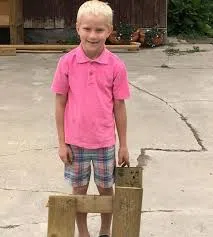 The Fort Qu'Appelle RCMP are asking for the public's help in finding a missing 7-year-old boy.
Greagan Geldenhuys, who has blonde hair and a slim build, was last seen in Fort Qu'Appelle on Saturday.
Joining the search effort is an underwater recovery team, as they comb through Echo Lake and Mission Lake.
The investigation into the suspicious death in Fort Qu'Appelle continues, as the deceased has been identified as 47-Year-Old Tamaine Geldenhuys, Greagan's mother.
Anyone with information or tips on the whereabouts of Greagan Geldenhuys, can be sent to the Fort Qu'Appelle RCMP at 306-332-2222.