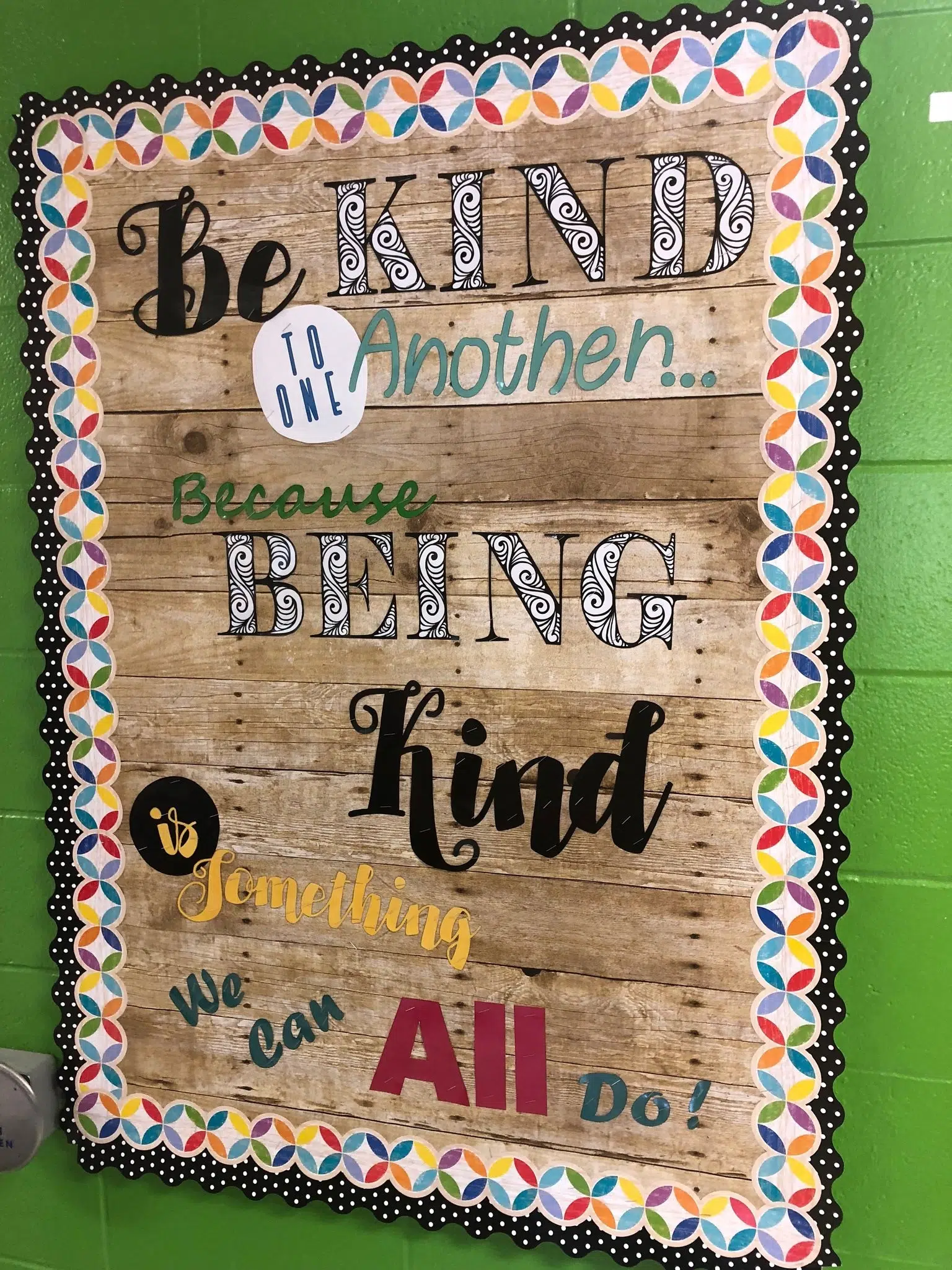 The Prairie Valley School Division is setting a kind tone for this school year.
Director of Education Ben Grebinski says the statement of purpose for 2018-19 is "Be kind to one another, because being kind is something we can all do."
The focus on kindness was formed through work with the Division's social workers, child and family support workers and other staff.
Grebinski says the theme was also formed because "there is a lot of hurt out there and I think the world needs a gentler approach. It's our job to be kind."
Throughout the school year, bulletin boards will showcase the statement of purpose, and a learning supports team is preparing kindness messages for each school, as well as activity packages for International Random Acts of Kindness Week.
Prairie Valley serves over 85-hundred students in 39 schools in southeastern Saskatchewan, including ones in Broadview, Whitewood, Grenfell, Kipling, Fort Qu'Appelle, Indian Head, Balcarres and Kelliher.
(Photo courtesy: Prairie Valley School Division)