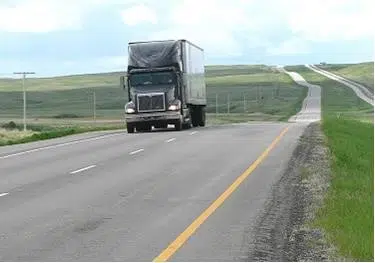 This week has been dedicated to those who work in the trucking industry.
National Trucking Week (Sept. 2-8) started on Sunday and will wrap up on Saturday.
The Saskatcheawan government is recognizing the occassion, and Minister of Highways and Infrastructure Lori Carr says transportation is vital to the province's economy and quality of life.
Roughly two-thirds of economic activity in Saskatchewan is generated by exports.
Executive Director of the Saskatchewan Trucking Association Susan Ewart says the effectiveness of the trucking industry is directly impacted by the quality of public infrastructure.
The SaskParty Government has invested more than $8.4-billion in highways and infrastructure since 2008.
Some projects include passing lanes on Highway 7 and 10 between Fort Qu'Appelle and Highway 1, and truck bypasses for Yorkton.
(Photo courtesy: Saskatchewan Government)